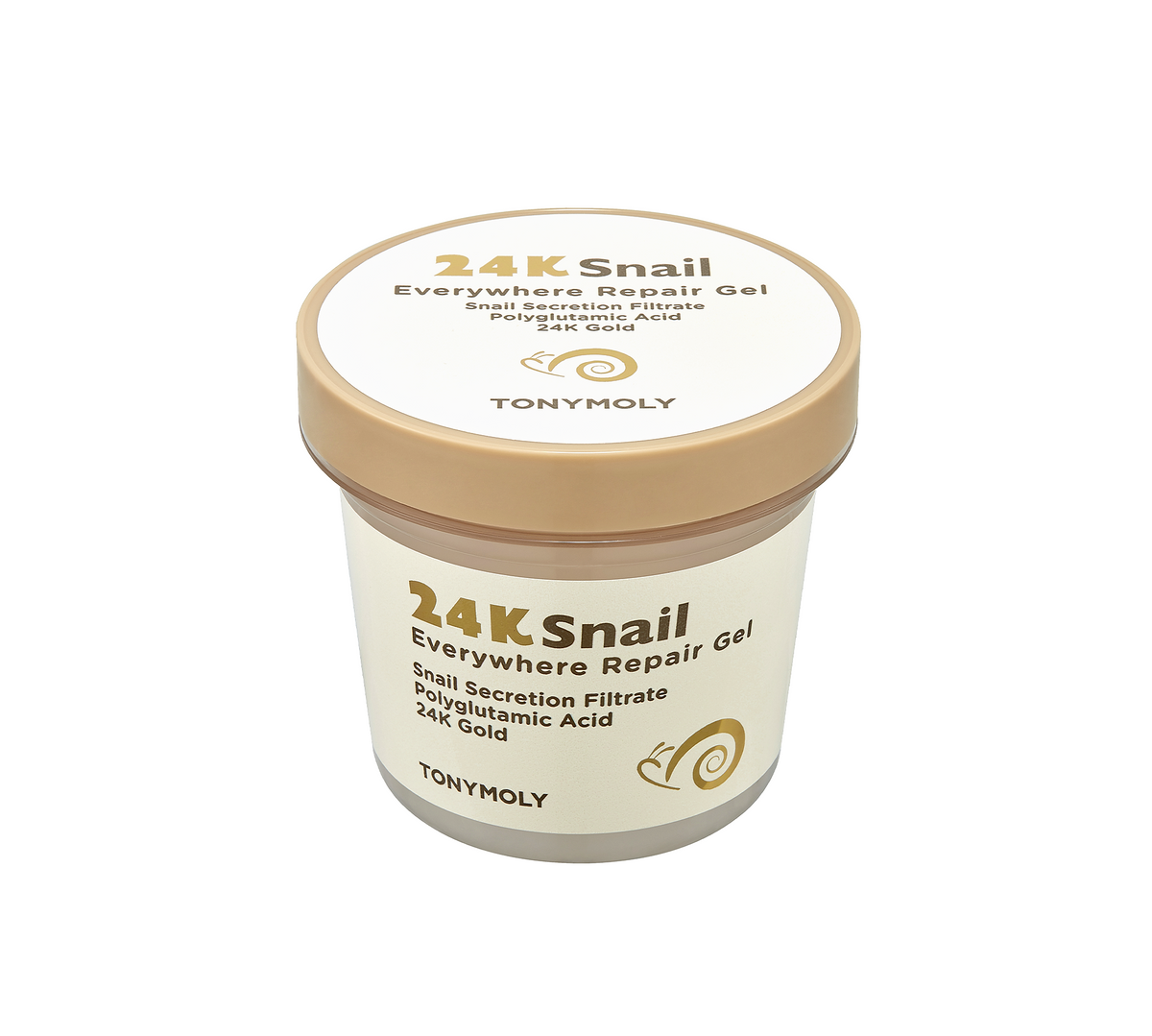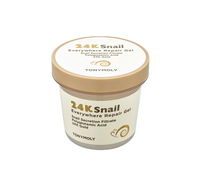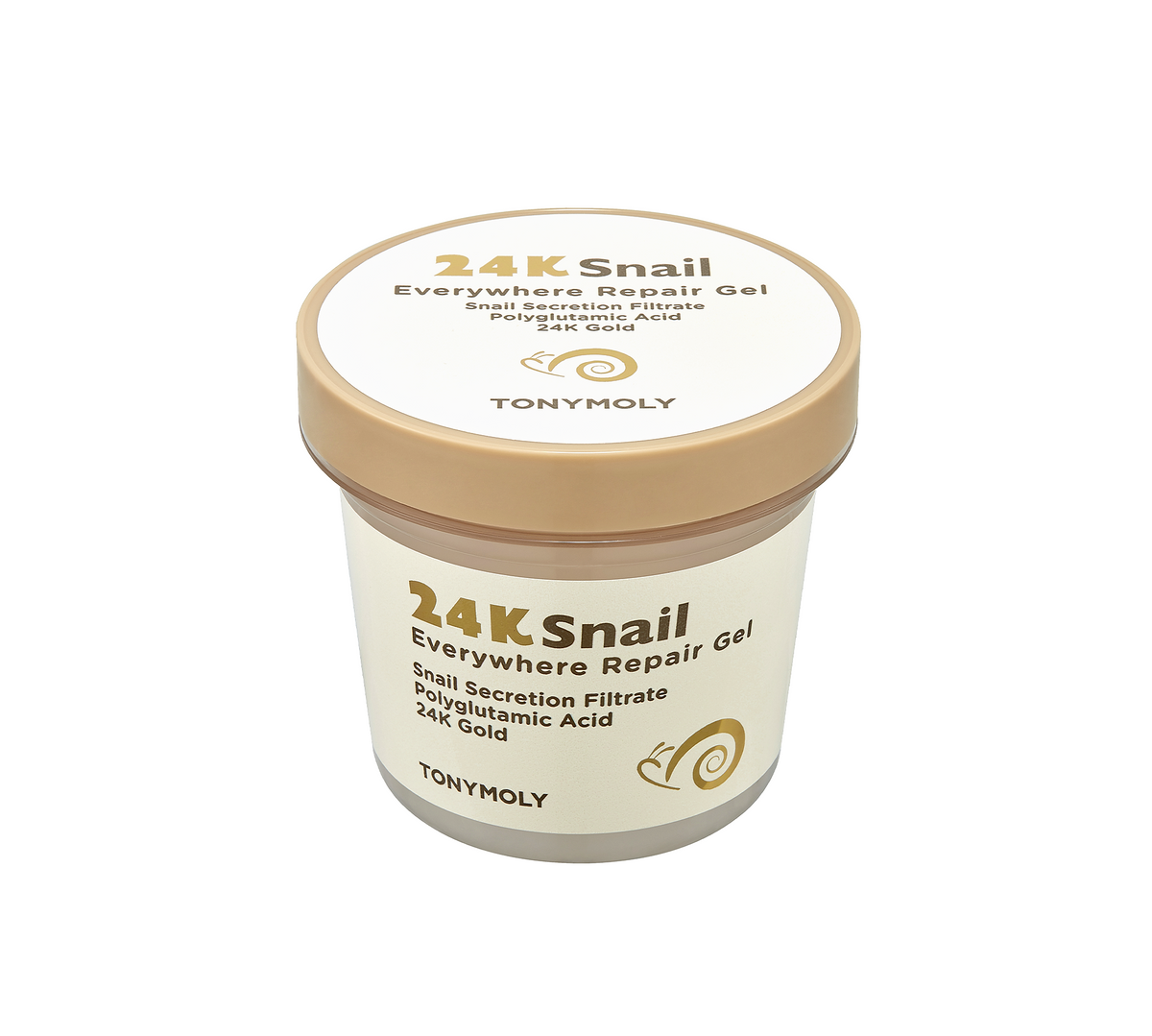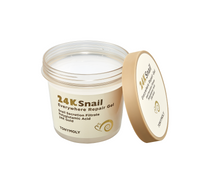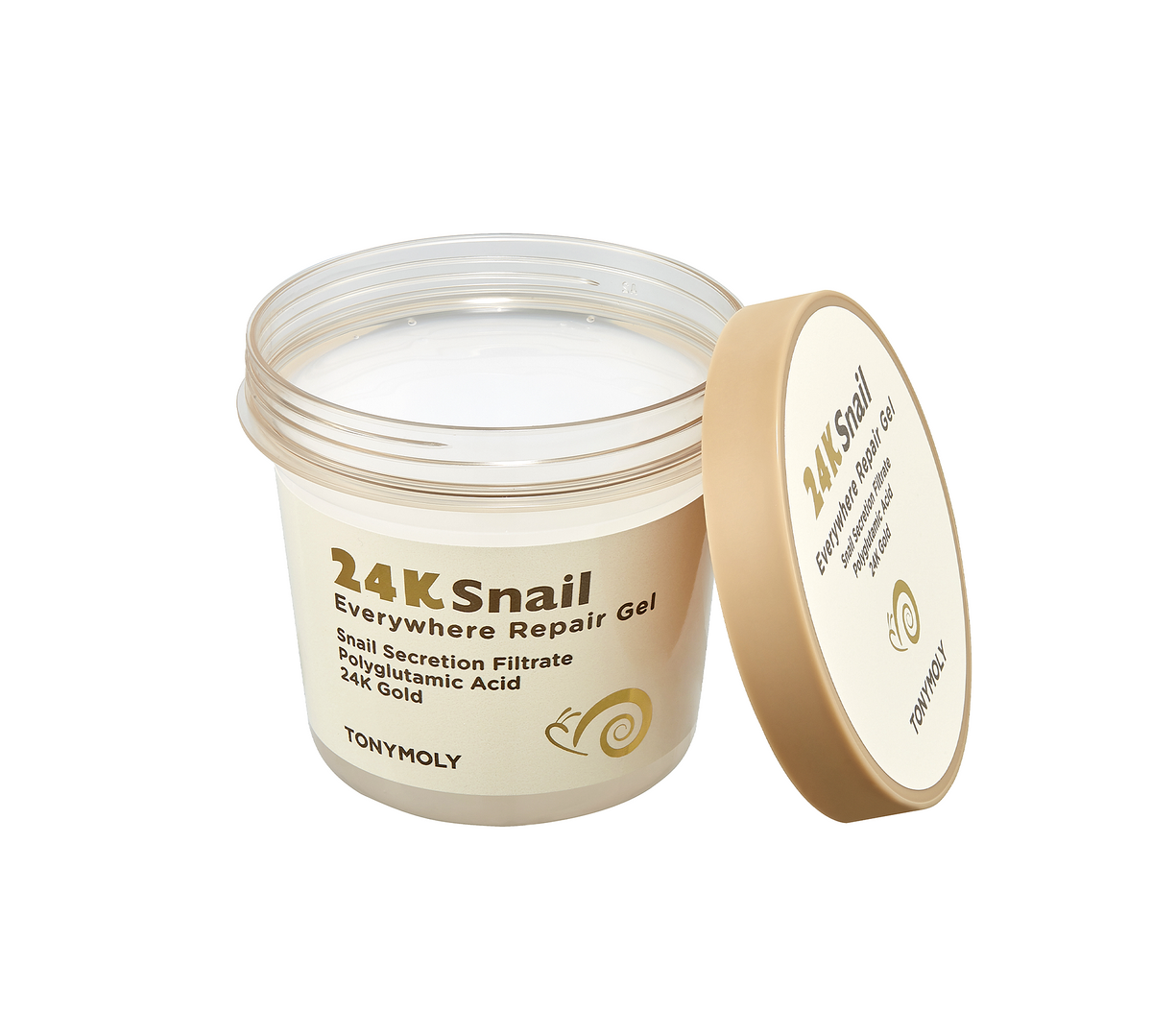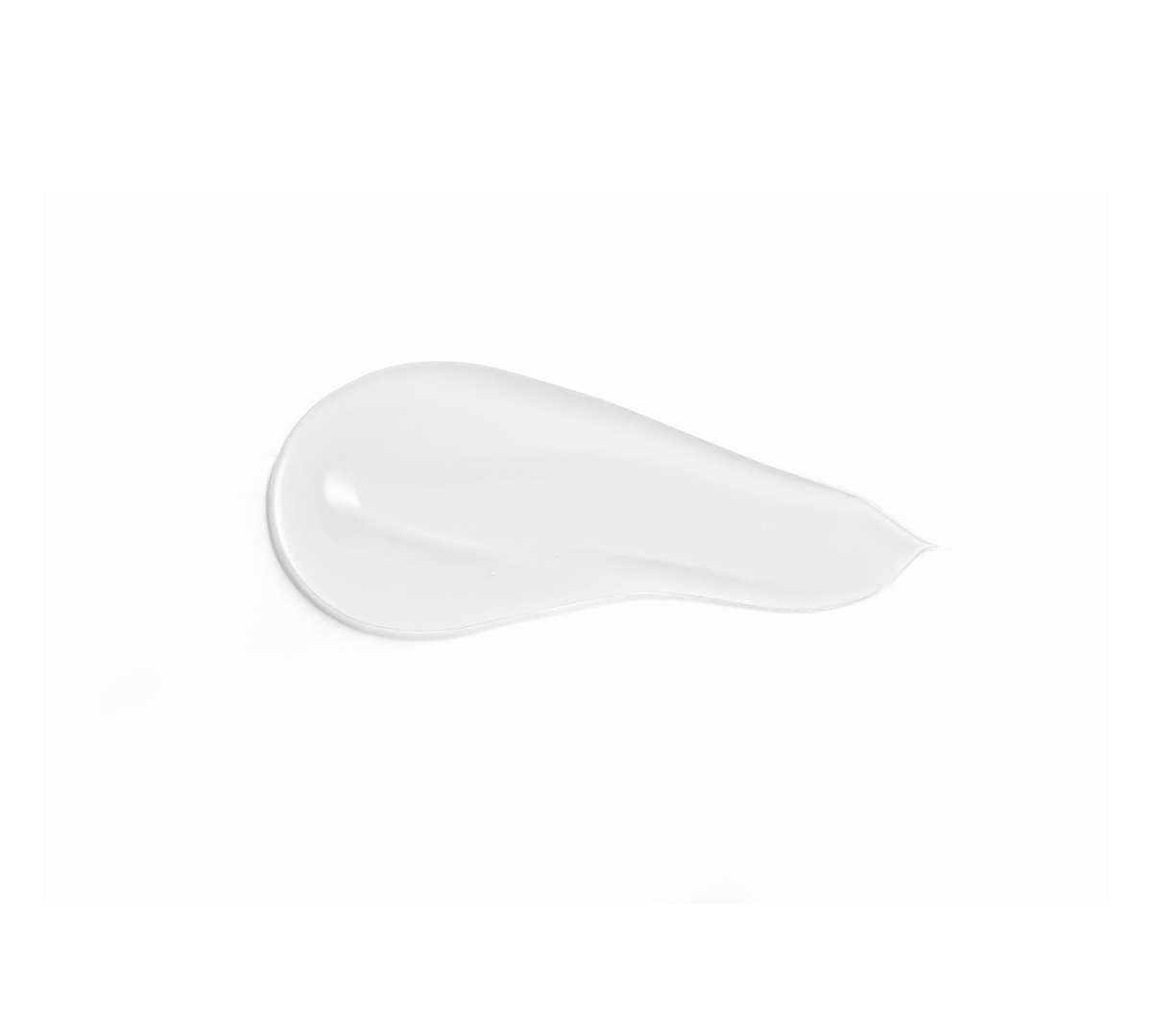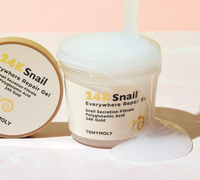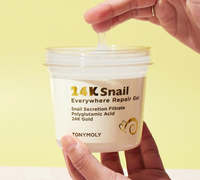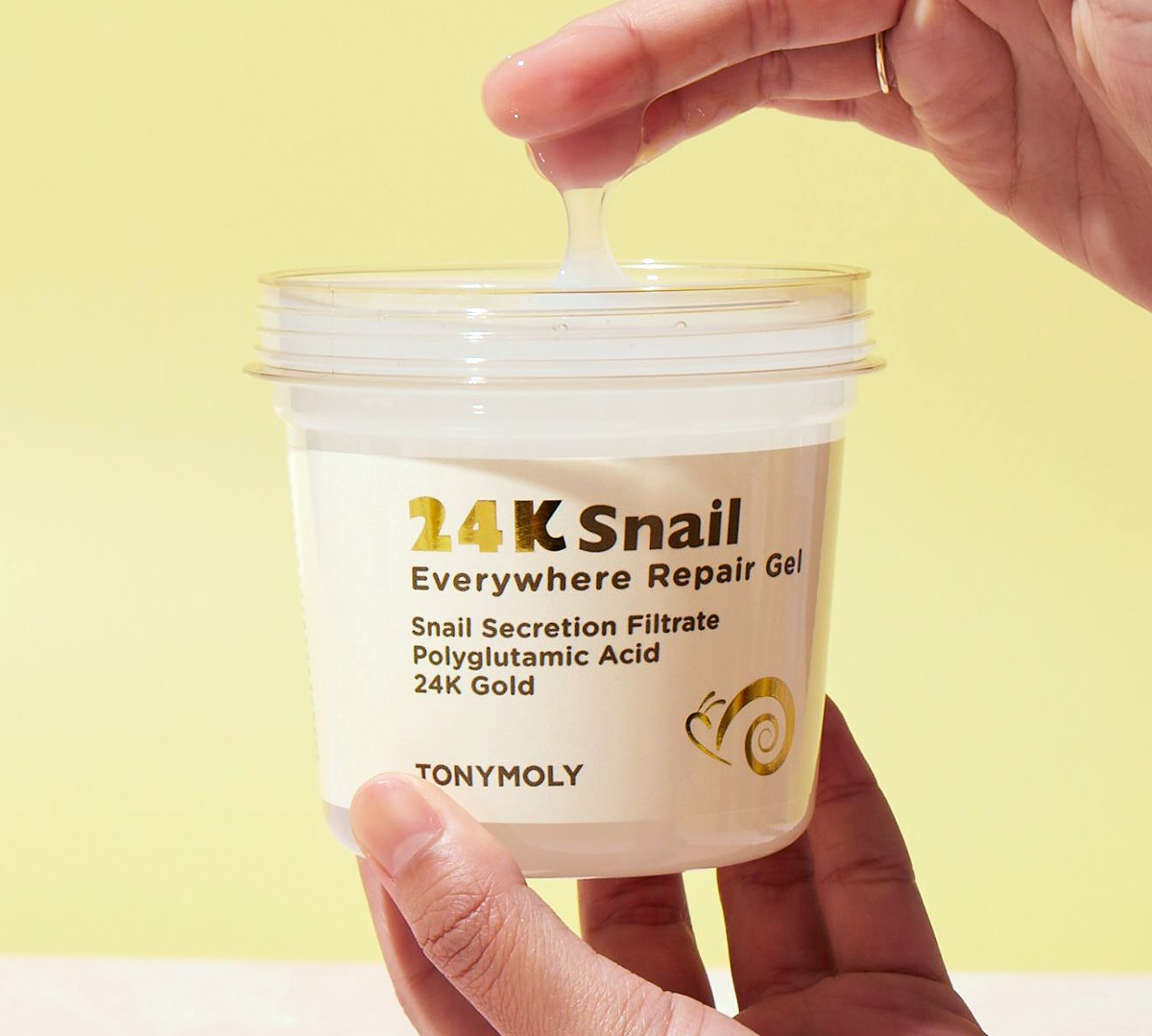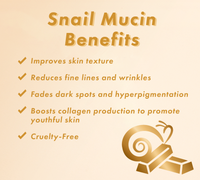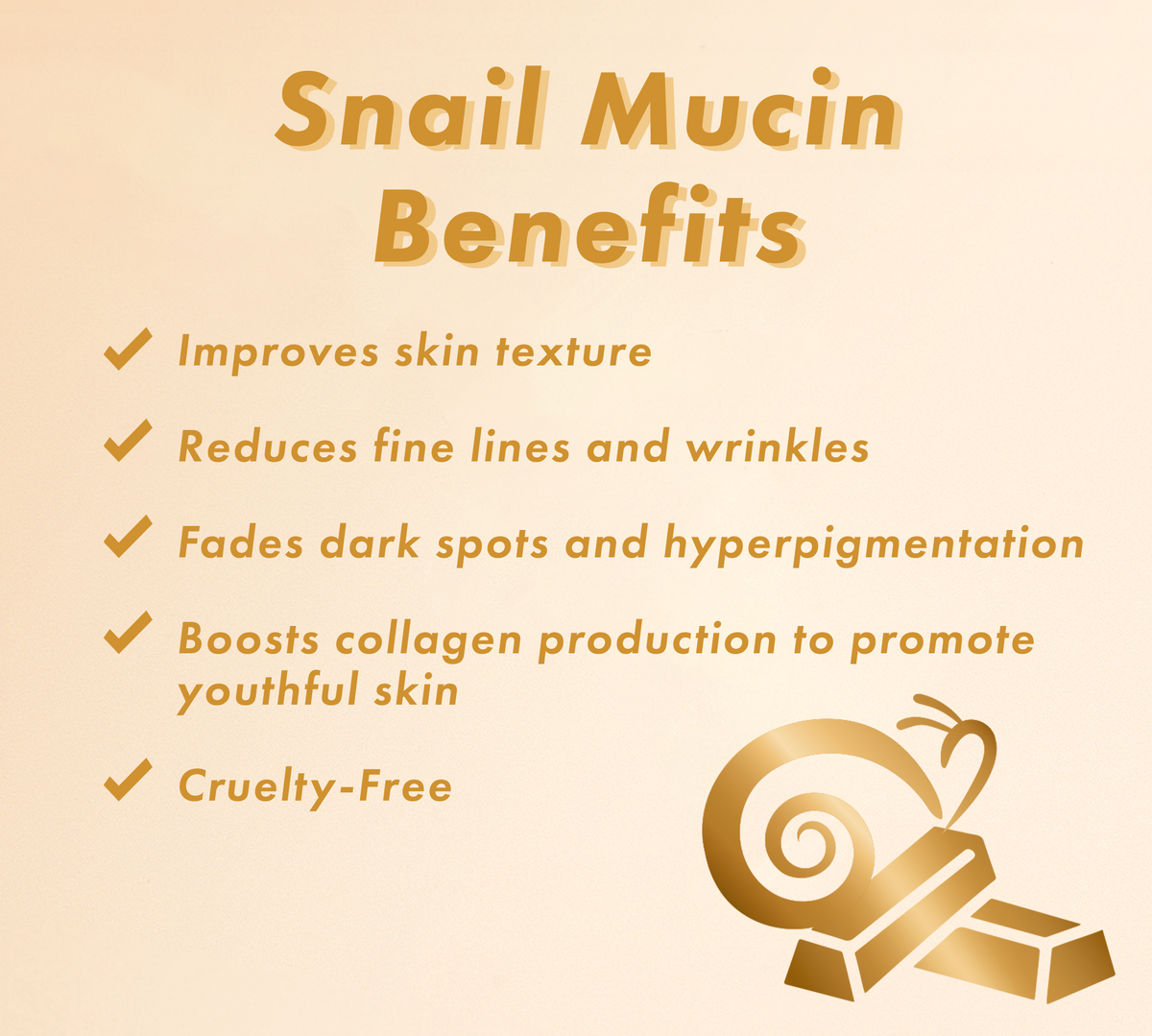 Snail Secretion Filtrate is a powerful K-beauty ingredient that enhances the skin's appearance while also strengthening and restoring the skin barrier. Our unique blend of ingredients includes Snail Secretion Filtrate, Volcanic Ash Extract, Centella Asiatica, and a touch of real 24K Gold to transform skin from tired and dull to radiant and glowing! 
Key Ingredients
24K Gold - Soothes sensitive and stressed skin, brightens the complexion, and stimulates the skin to improve blood circulation and prevent signs of aging.
Snail Secretion Filtrate - Packed with nutrients that provide intense hydration and increase skin's elasticity.

Centella Asiatica (Cica) Extract - Calms irritation while reducing redness and inflammation. 

Polyglutamic Acid - Provides intense hydration while reducing the appearance of wrinkles and pores.
Water, 1,2-Hexanediol, Glycerin, Sodium Polyacrylate, Carbomer, Arginine, Caprylyl Glycol, Snail Secretion Filtrate, Ethylhexyl Palmitate, Ethylhexylglycerin, Cetyl Ethylhexanoate, Polyglyceryl-10 Oleate, Hydrogenated Lecithin, Volcanic Ash Extract, Gold, Colloidal Gold, Saccharomyces Ferment, Tuber Magnatum Extract, Soleirolia Soleirolii Extract, Zanthoxylum Piperitum Fruit Extract, Sasa Quelpaertensis Extract, Pulsatilla Koreana Extract, Opuntia Coccinellifera Fruit Extract, Nelumbo Nucifera Leaf Extract, Citrus Unshiu Fruit Extract, Centella Asiatica Extract, Artemisia Vulgaris Extract, Camellia Sinensis Leaf Extract, Viscum Album (Mistletoe) Extract, Propolis Extract, Morus Bombycis Leaf Extract, Coptis Chinensis Root Extract, Panax Ginseng Callus Culture Extract, Polyglutamic Acid, Usnea Barbata (Lichen) Extract, rh-Oligopeptide-1, Acetyl Heptapeptide-9
Apply generously to cleansed and toned skin.
Allow the product to absorb before completing the next step in your skincare routine.

Lock in hydration with our 24K Snail Moisture Lock Slug Stick or your favorite slugging treatment! 
TIP! This hydrating treatment can also be used as a primer before applying makeup!
More in All - no sale - MDW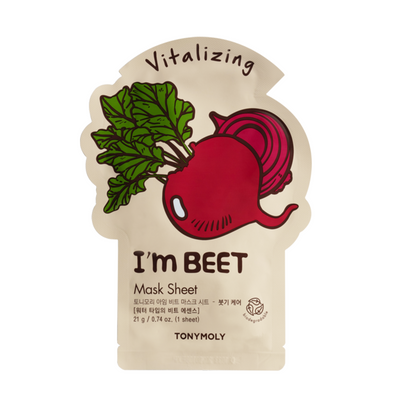 I Am Sheet Mask (Set of 2)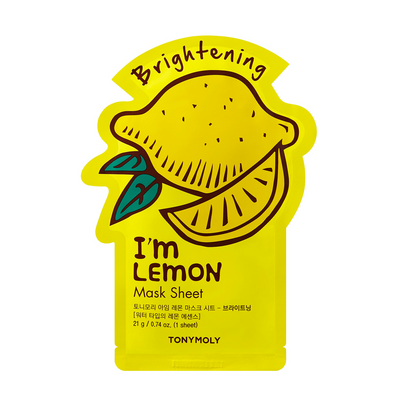 I Am Sheet Mask (Set of 2)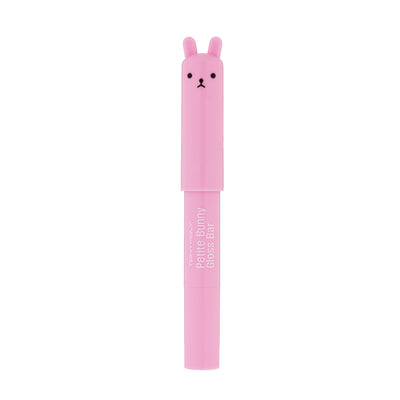 Petit Bunny Gloss Bars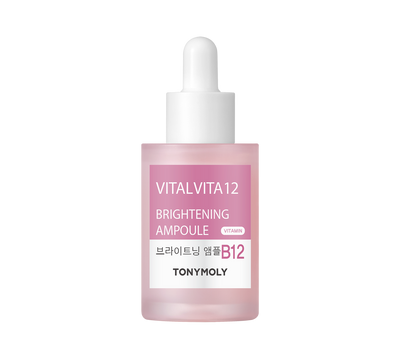 Vital Vita 12 Ampoules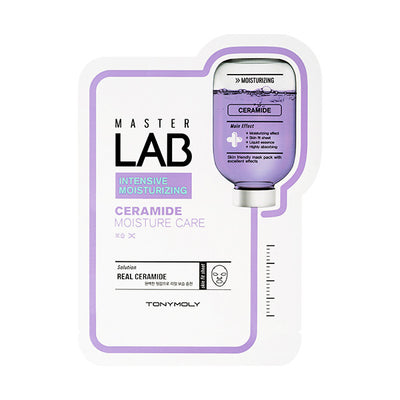 Master Lab Sheet Mask (Set of 2)
Ingredients
Water, 1,2-Hexanediol, Glycerin, Sodium Polyacrylate, Carbomer, Arginine, Caprylyl Glycol, Snail Secretion Filtrate, Ethylhexyl Palmitate, Ethylhexylglycerin, Cetyl Ethylhexanoate, Polyglyceryl-10 Oleate, Hydrogenated Lecithin, Volcanic Ash Extract, Gold, Colloidal Gold, Saccharomyces Ferment, Tuber Magnatum Extract, Soleirolia Soleirolii Extract, Zanthoxylum Piperitum Fruit Extract, Sasa Quelpaertensis Extract, Pulsatilla Koreana Extract, Opuntia Coccinellifera Fruit Extract, Nelumbo Nucifera Leaf Extract, Citrus Unshiu Fruit Extract, Centella Asiatica Extract, Artemisia Vulgaris Extract, Camellia Sinensis Leaf Extract, Viscum Album (Mistletoe) Extract, Propolis Extract, Morus Bombycis Leaf Extract, Coptis Chinensis Root Extract, Panax Ginseng Callus Culture Extract, Polyglutamic Acid, Usnea Barbata (Lichen) Extract, rh-Oligopeptide-1, Acetyl Heptapeptide-9