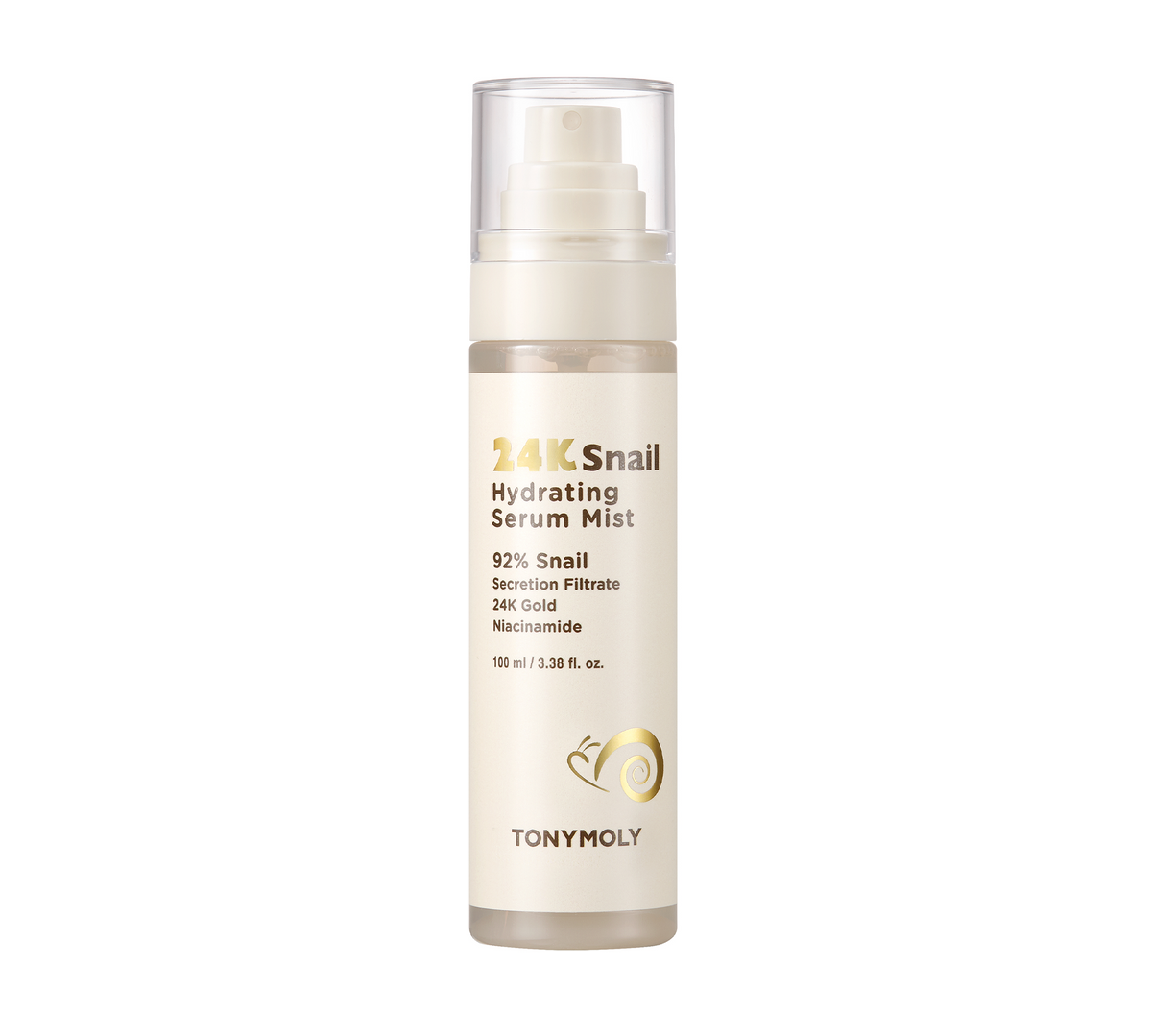 Unlike other mists that are mostly comprised of water, this product is packed with 92% Snail Secretion Filtrate, plus other potent ingredients like Niacinamide, Volcanic Ash Extract, Centella Asiatica, and Gold, making it a powerhouse formula that's perfect for all skin types!
Key Ingredients
Snail Secretion Filtrate - P

acked with beneficial compounds like Hyaluronic Acid and antioxidants to improve skin texture, reduce fine lines and wrinkles, fade dark spots/hyperpigmentation, and boost collagen production to promote youthful skin. 

Gold and Colloidal Gold - Stimulates skin to improve blood circulation, brightening complexion and preventing visible signs of aging. Soothes sensitive or irritated skin.

Centella Asiatica (Cica) Extract - Calms irritation while reducing redness and inflammation. 

Niacinamide - Brightens and evens out skin tone, reduces redness, and improves the overall health and appearance of skin.
Snail Secretion Filtrate (92.30%), Propanediol, 1,2-Hexanediol, Niacinamide, Water, Butylene Glycol, Polyglyceryl-10 Laurate, Volcanic Ash Extract, Centella Asiatica Extract, Acrylates/C10-30 Alkyl Acrylate Crosspolymer, Ethylhexylglycerin, Portulaca Oleracea Extract, Adenosine, Tromethamine, Vitex Agnus-Castus Extract, Chamomilla Recutita (Matricaria) Flower Extract, Disodium EDTA, Betaine, Allantoin, Arctium Lappa Root Extract, Phellinus Linteus Extract, Saccharomyces Ferment (943ppb), Colloidal Gold (100ppb), Citrus Unshiu Fruit Extract, Sasa Quelpaertensis Extract, Nelumbo Nucifera Leaf Extract, Pulsatilla Koreana Extract, Opuntia Coccinellifera Fruit Extract, Zanthoxylum Piperitum Fruit Extract, Soleirolia Soleirolii Extract, Viscum Album (Mistletoe) Extract, Artemisia Vulgaris Extract, Camellia Sinensis Leaf Extract, Coptis Chinensis Root Extract, Morus Bombycis Leaf Extract, Propolis Extract, Panax Ginseng Callus Culture Extract, Polyglutamic Acid, Gold(10ppb), Usnea Barbata (Lichen) Extract, Acetyl Heptapeptide-9, rh-Oligopeptide-1

TIP! Use as a toner after cleansing or apply a spritz whenever skin feels dry for a refreshing burst of hydration!
More in All - no sale - MDW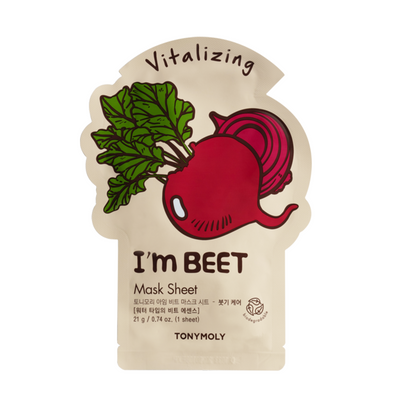 I Am Sheet Mask (Set of 2)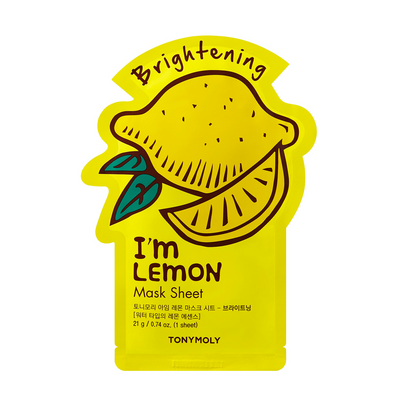 I Am Sheet Mask (Set of 2)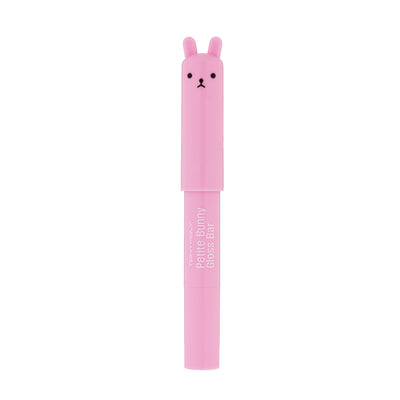 Petit Bunny Gloss Bars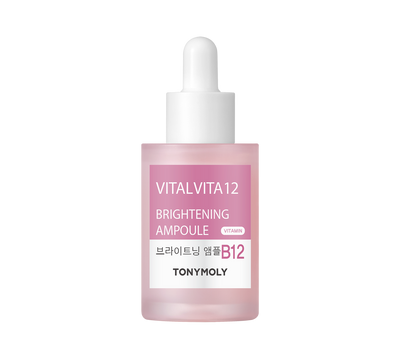 Vital Vita 12 Ampoules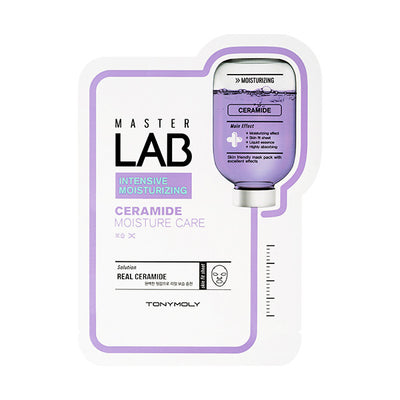 Master Lab Sheet Mask (Set of 2)
Ingredients
Snail Secretion Filtrate (92.30%), Propanediol, 1,2-Hexanediol, Niacinamide, Water, Butylene Glycol, Polyglyceryl-10 Laurate, Volcanic Ash Extract, Centella Asiatica Extract, Acrylates/C10-30 Alkyl Acrylate Crosspolymer, Ethylhexylglycerin, Portulaca Oleracea Extract, Adenosine, Tromethamine, Vitex Agnus-Castus Extract, Chamomilla Recutita (Matricaria) Flower Extract, Disodium EDTA, Betaine, Allantoin, Arctium Lappa Root Extract, Phellinus Linteus Extract, Saccharomyces Ferment (943ppb), Colloidal Gold (100ppb), Citrus Unshiu Fruit Extract, Sasa Quelpaertensis Extract, Nelumbo Nucifera Leaf Extract, Pulsatilla Koreana Extract, Opuntia Coccinellifera Fruit Extract, Zanthoxylum Piperitum Fruit Extract, Soleirolia Soleirolii Extract, Viscum Album (Mistletoe) Extract, Artemisia Vulgaris Extract, Camellia Sinensis Leaf Extract, Coptis Chinensis Root Extract, Morus Bombycis Leaf Extract, Propolis Extract, Panax Ginseng Callus Culture Extract, Polyglutamic Acid, Gold(10ppb), Usnea Barbata (Lichen) Extract, Acetyl Heptapeptide-9, rh-Oligopeptide-1