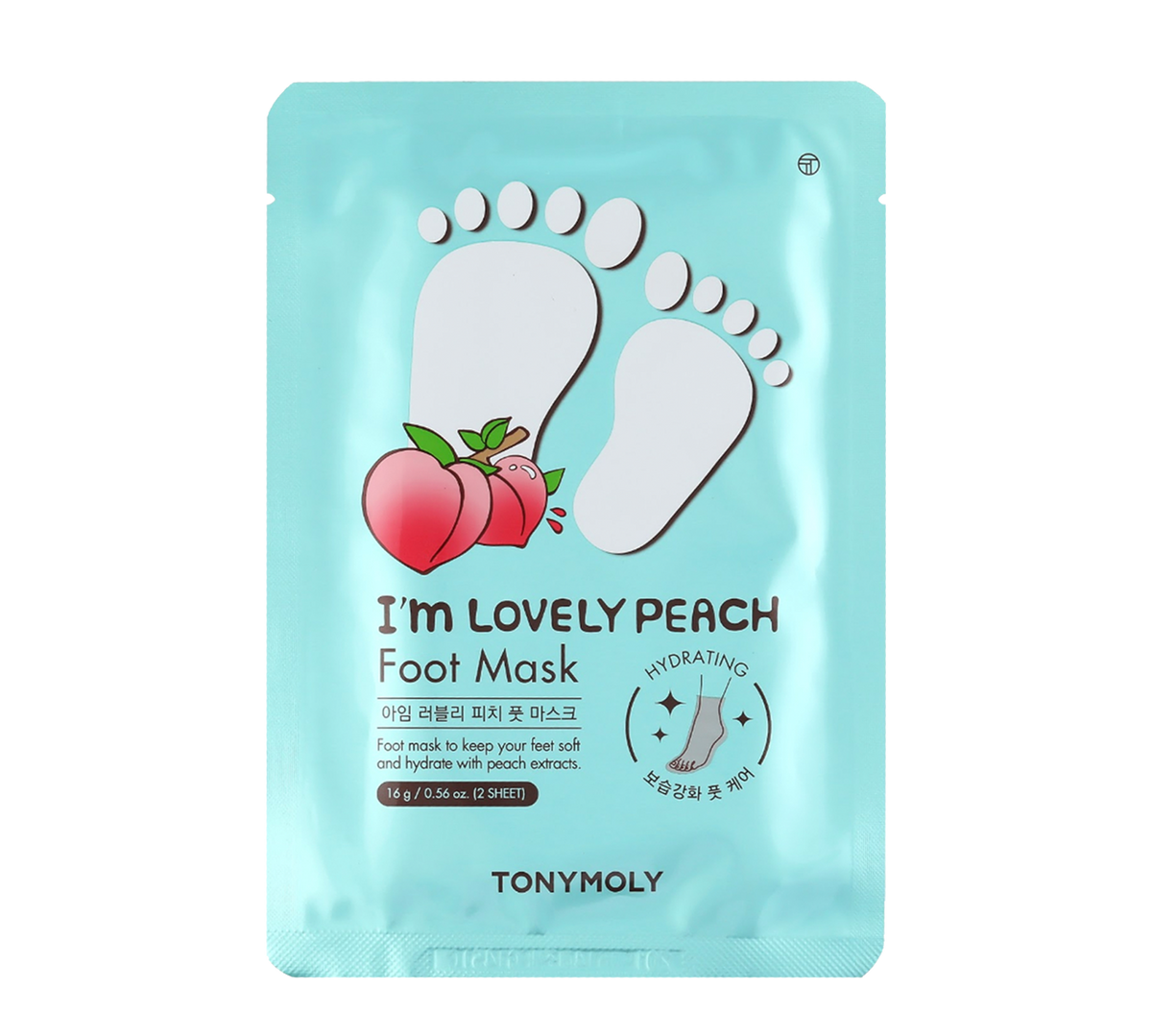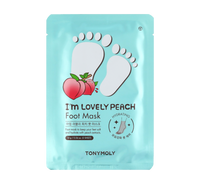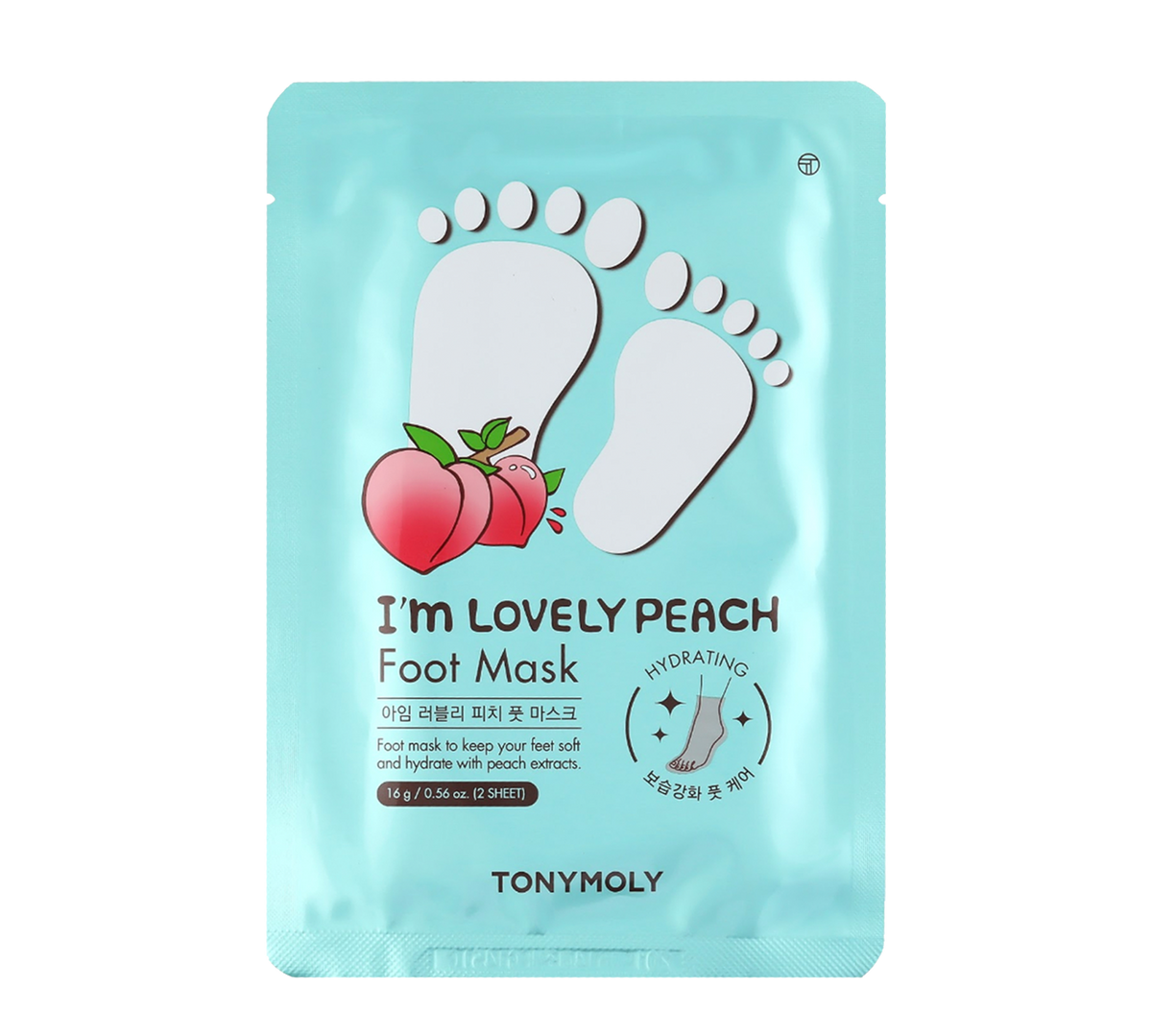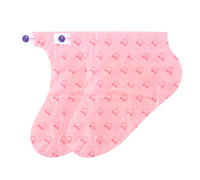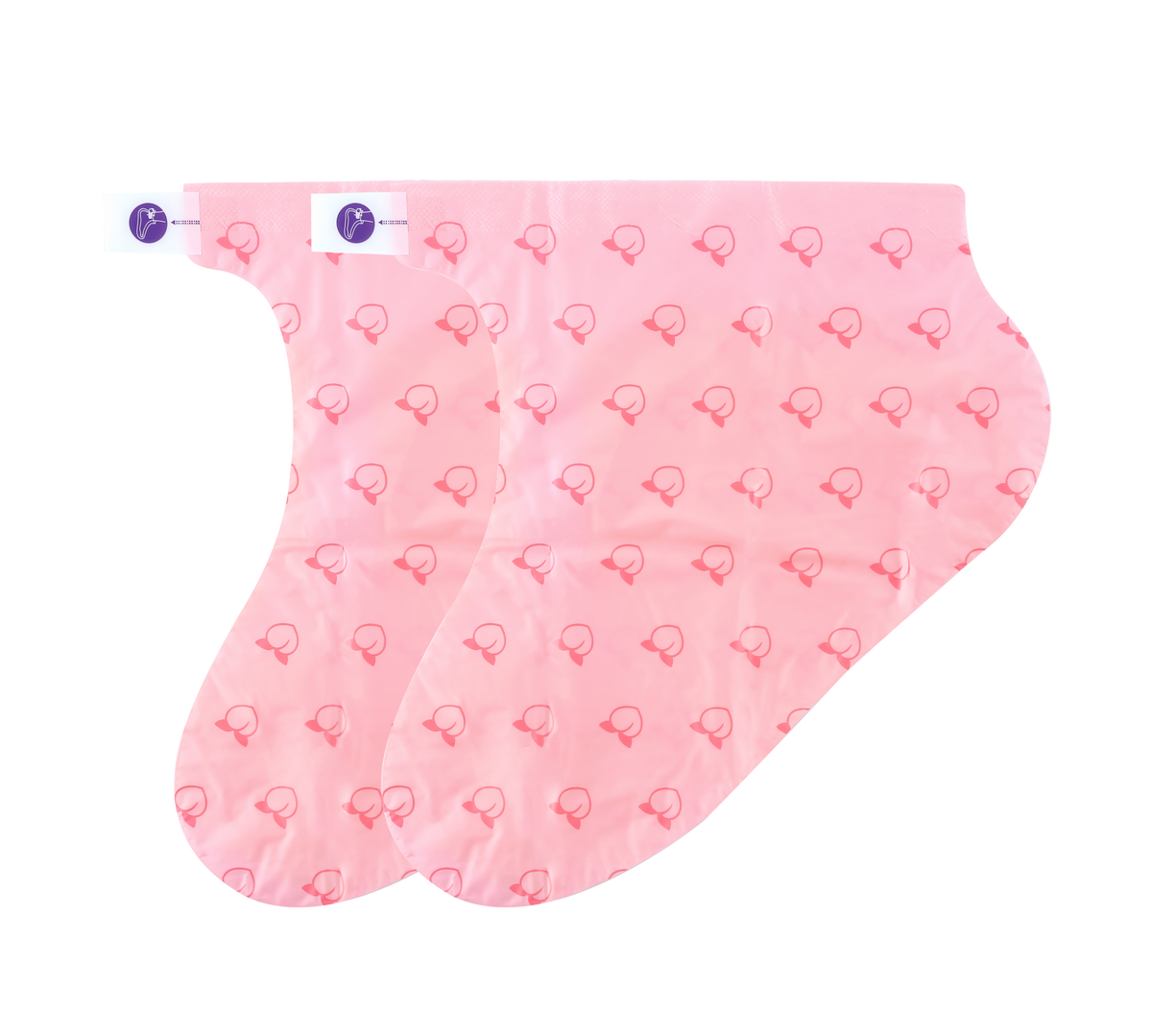 Our new I'm Lovely Peach Foot Mask will repair and deeply moisturize dry skin on your feet. Comes with a pair of disposable booties that are infused with nourishing and soothing ingredients like Peach and Honeysuckle Extract to hydrate and soothe tired feet.
Key Ingredients
Peach Extract - 16,000 ppm of Peach extract brightens up dull and dry feet.
Honeysuckle Extract - Hydrates and calms puffiness.
Peony Extract - Soothes and calms redness.
Water, Glycerin, Mineral Oil, Butylene Glycol, Urea, Alcohol, Water, Cetearyl Alcohol, Glycereth-26, 1,2- Hexanediol, Water, Butylene Glycol, Prunus Persica (Peach) Fruit Extract, Water, Butylene Glycol, Prunus Avium (Sweet Cherry) Fruit Extract, Water, Butylene Glycol, Prunus Serrulata Flower Extract, Water, Butylene Glycol, Punica Granatum Fruit Extract, Glyceryl Stearate, PEG-100 Stearate, Glyceryl Stearate, Water, Glycyrrhiza Glabra (Licorice) Root Extract, Zingiber Officinale (Ginger) Root Extract, Schizandra Chinensis Fruit Extract, Coptis Japonica Root Extract, Camellia Sinensis Leaf Extract, Butylene Glycol, Glycerin, Caprylyl Glycol, 1,2-Hexanediol, Arginine, Carbomer, Chlorphenesin, Xanthan Gum, Allantoin, Disodium
Separate the two sheets along the dotted lines.

Put the socks on cleansed and towel-dried feet.

Leave the mask on for 20 minutes, then remove and discard the booties.

Pat excess essence into your feet until it's fully absorbed.
More in All - no sale - MDW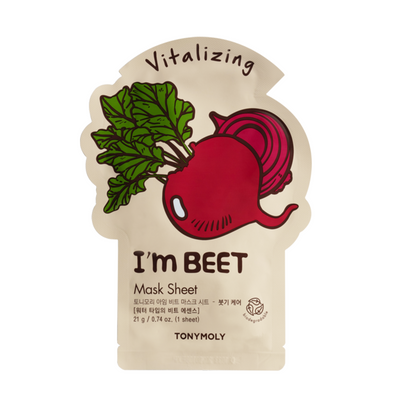 I Am Sheet Mask (Set of 2)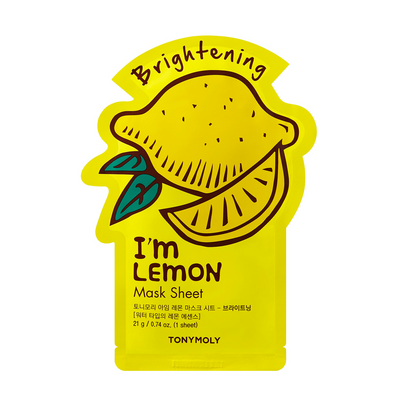 I Am Sheet Mask (Set of 2)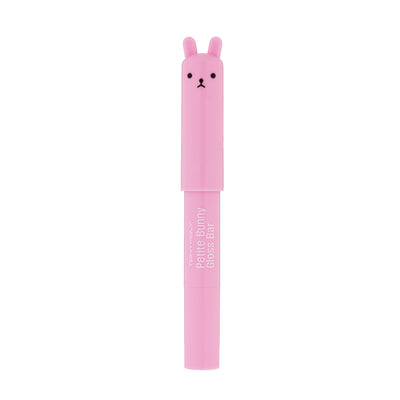 Petit Bunny Gloss Bars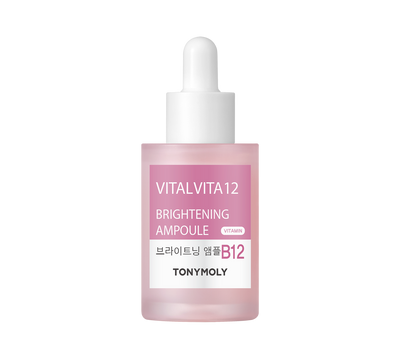 Vital Vita 12 Ampoules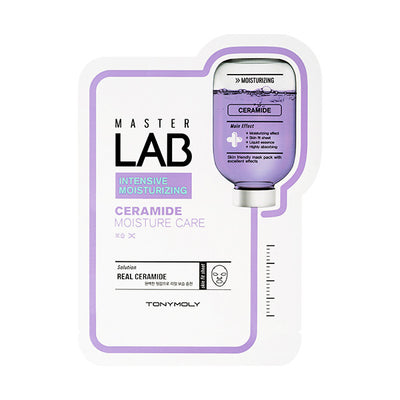 Master Lab Sheet Mask (Set of 2)
Ingredients
Water, Glycerin, Mineral Oil, Butylene Glycol, Urea, Alcohol, Water, Cetearyl Alcohol, Glycereth-26, 1,2- Hexanediol, Water, Butylene Glycol, Prunus Persica (Peach) Fruit Extract, Water, Butylene Glycol, Prunus Avium (Sweet Cherry) Fruit Extract, Water, Butylene Glycol, Prunus Serrulata Flower Extract, Water, Butylene Glycol, Punica Granatum Fruit Extract, Glyceryl Stearate, PEG-100 Stearate, Glyceryl Stearate, Water, Glycyrrhiza Glabra (Licorice) Root Extract, Zingiber Officinale (Ginger) Root Extract, Schizandra Chinensis Fruit Extract, Coptis Japonica Root Extract, Camellia Sinensis Leaf Extract, Butylene Glycol, Glycerin, Caprylyl Glycol, 1,2-Hexanediol, Arginine, Carbomer, Chlorphenesin, Xanthan Gum, Allantoin, Disodium