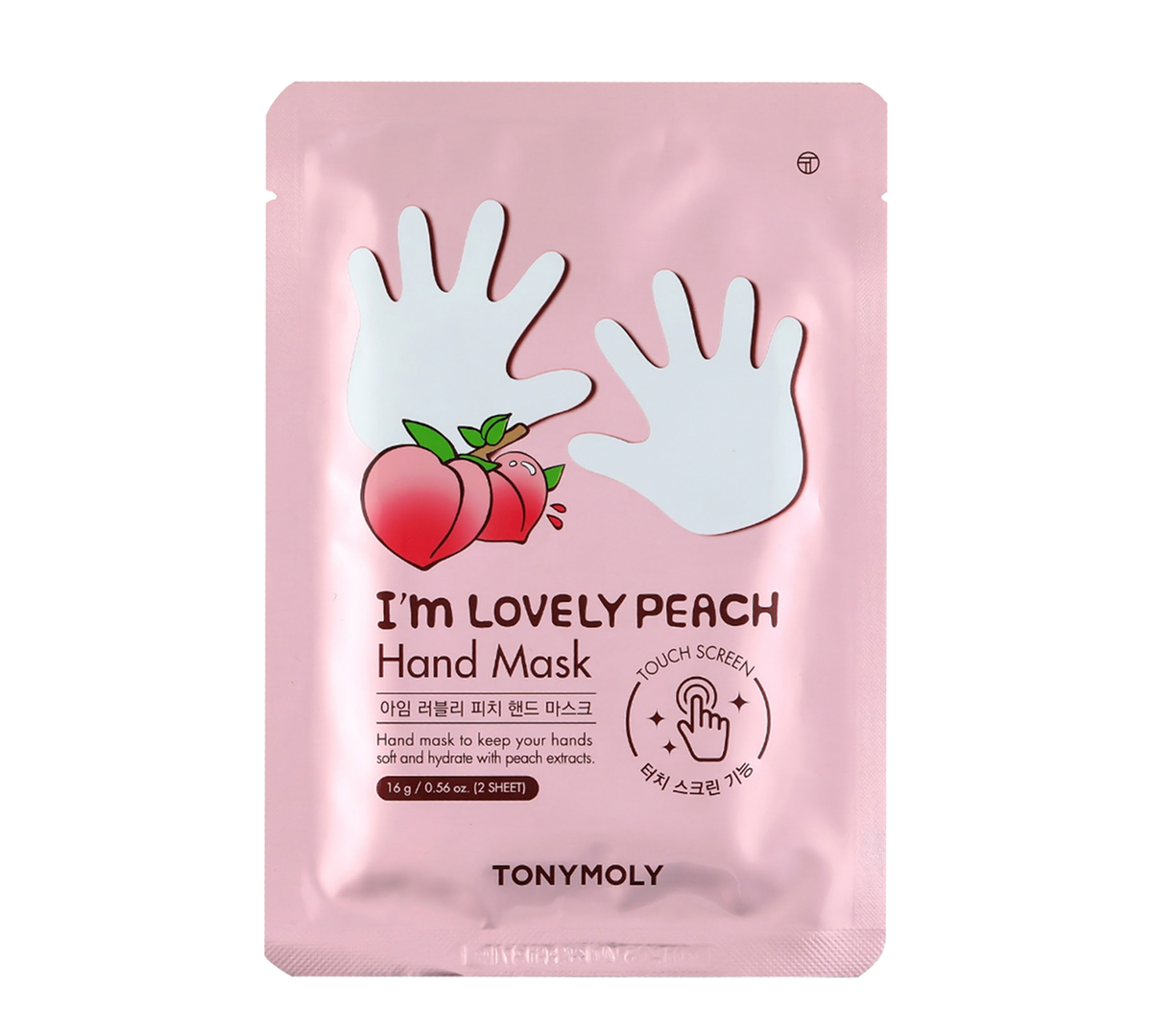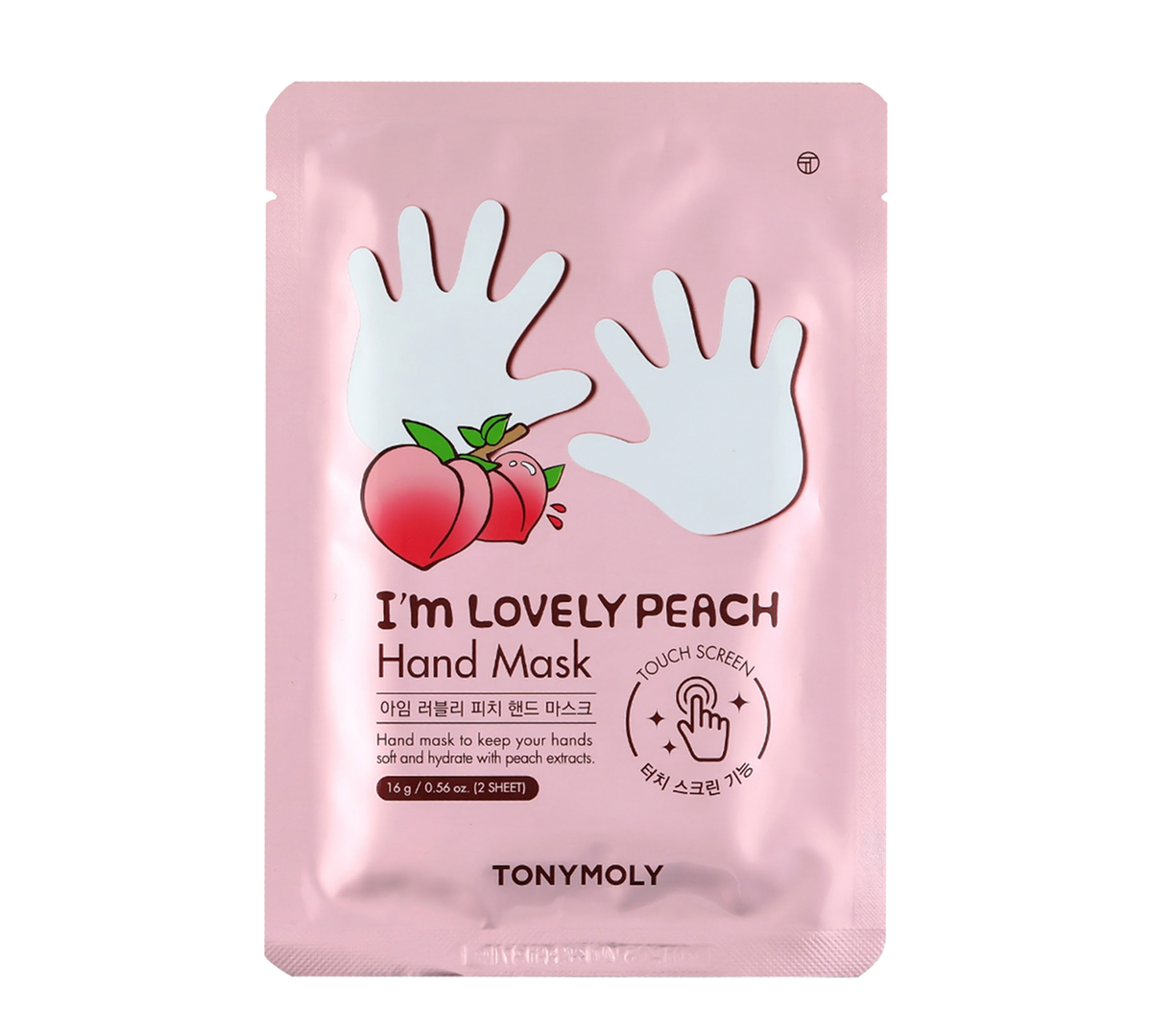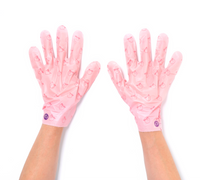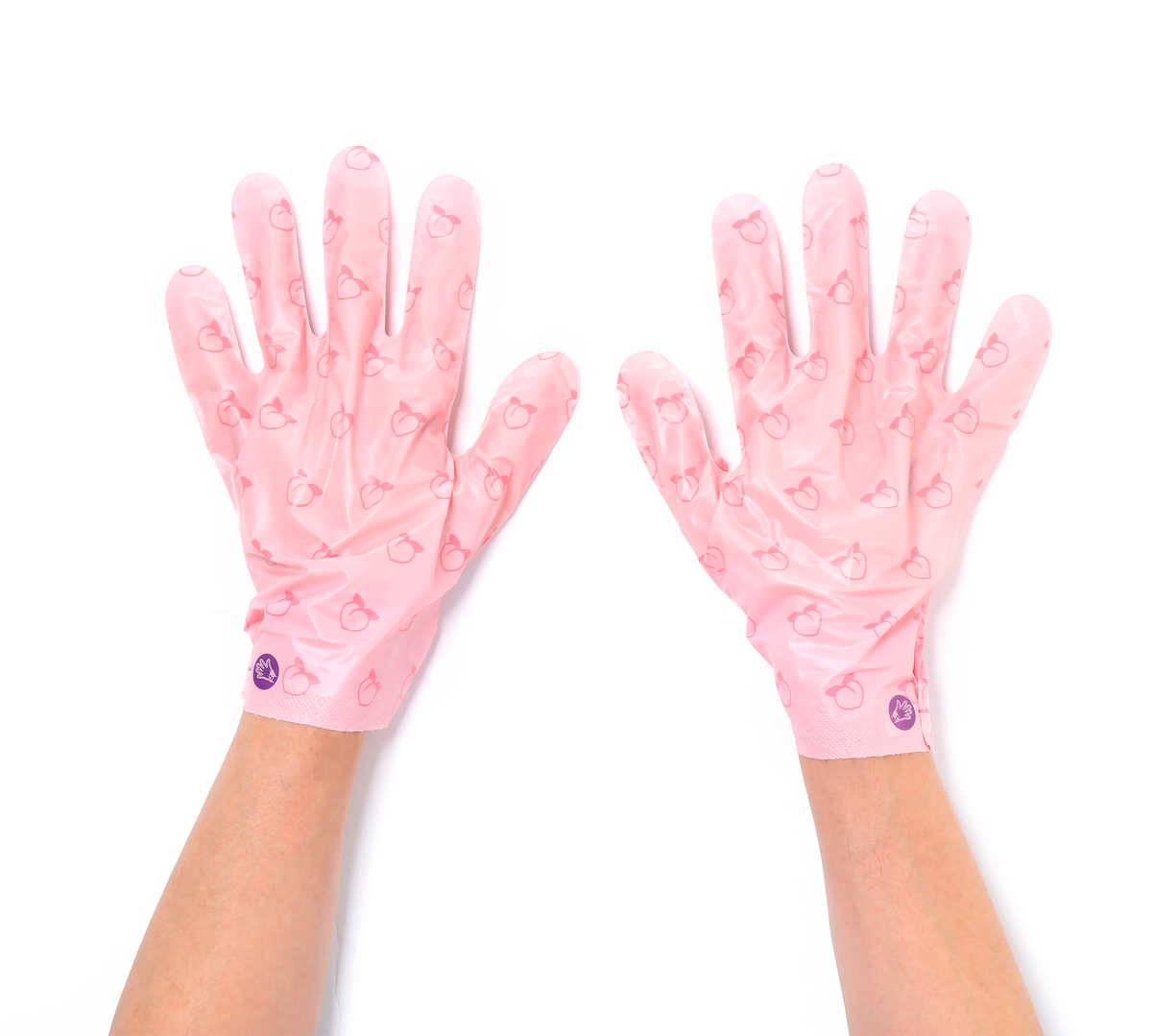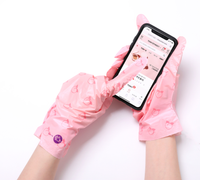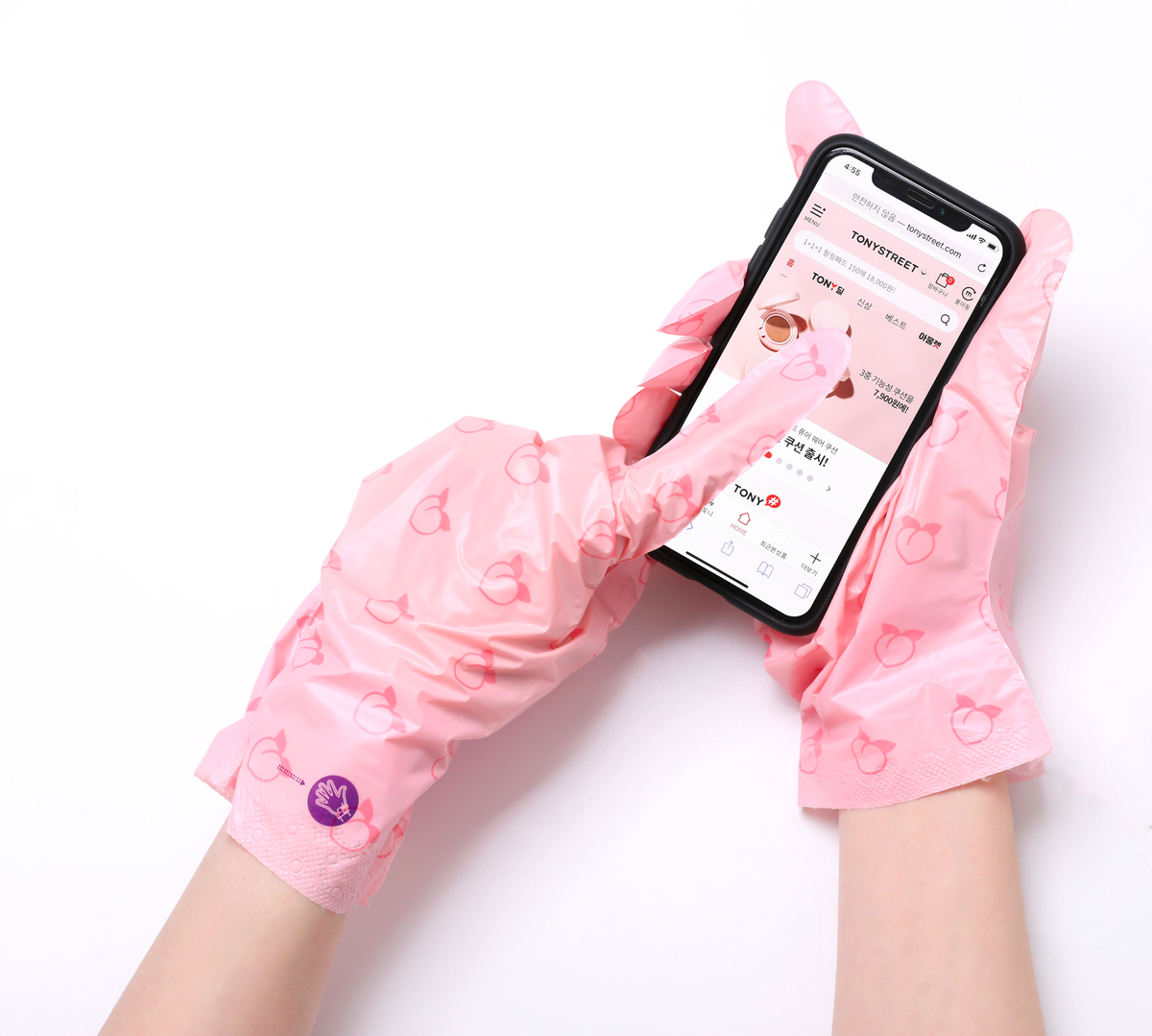 Our I'm Lovely Peach Perfect Hand Mask will revive and heal dry, irritated hands! Infused with Peach Extract to naturally firm skin and combat the signs of aging, while deeply hydrating. These gloves are touch-screen friendly so you can multi-task while you mask!
Key Ingredients
Peach Extract - 16,000 ppm of Peach extract will help brighten dull, dehydrated hands.
Honeysuckle Extract - Soothes irritation and hydrates skin.
Peony Extract - Soothes and calms redness.
Water,Glycerin,Butylene Glycol,Mineral oil,Glyceryl Stearate,1,2-Hexanediol,Glycereth-26,Cetearyl Alcohol,Prunus Persica (Peach) Fruit Extract(10ppm),Punica Granatum Fruit Extract,Prunus Avium (Sweet Cherry) Fruit Extract,Prunus Serrulata Flower Extract,PEG-100 Stearate,Dimethicone,Carbomer,Tromethamine,Butyrospermum Parkii (Shea) Butter,Chlorphenesin ,Allantoin,Ethylhexylglycerin,Camellia Sinensis Leaf Extract,Zingiber Officinale (Ginger) Root Extract,Glycyrrhiza Glabra (Licorice) Root Extract,Schizandra Chinensis Fruit Extract,Coptis Japonica Root Extract,Disodium EDTA,Caprylyl Glycol,Fragrance

On cleansed hands, separate the two sheets along the dotted lines.

Apply the gloves on clean and dry hands.

Let the moisturizing formula soak into your skin! Remove after 20 minutes.

Pat excess essence into your hands until it's fully absorbed.
More in All - no sale - MDW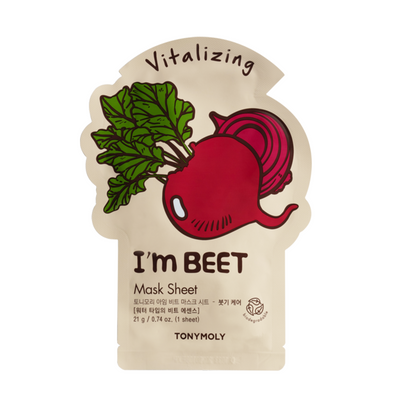 I Am Sheet Mask (Set of 2)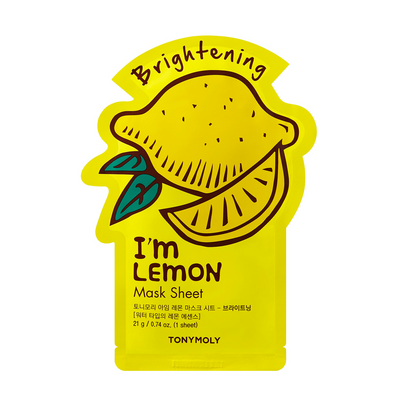 I Am Sheet Mask (Set of 2)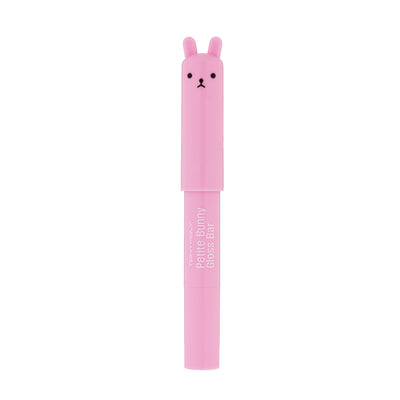 Petit Bunny Gloss Bars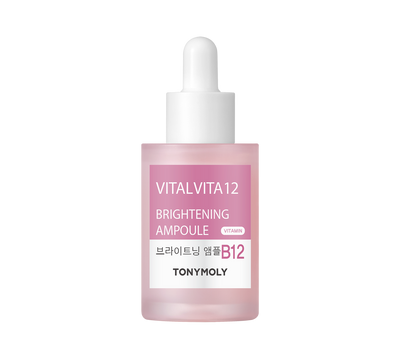 Vital Vita 12 Ampoules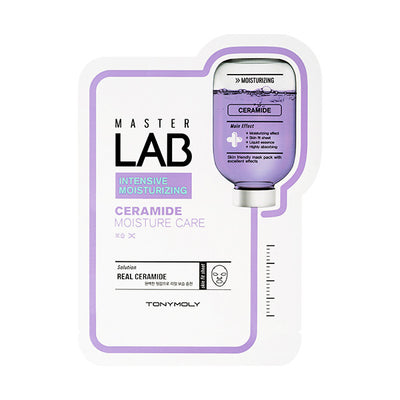 Master Lab Sheet Mask (Set of 2)
Ingredients
Water,Glycerin,Butylene Glycol,Mineral oil,Glyceryl Stearate,1,2-Hexanediol,Glycereth-26,Cetearyl Alcohol,Prunus Persica (Peach) Fruit Extract(10ppm),Punica Granatum Fruit Extract,Prunus Avium (Sweet Cherry) Fruit Extract,Prunus Serrulata Flower Extract,PEG-100 Stearate,Dimethicone,Carbomer,Tromethamine,Butyrospermum Parkii (Shea) Butter,Chlorphenesin ,Allantoin,Ethylhexylglycerin,Camellia Sinensis Leaf Extract,Zingiber Officinale (Ginger) Root Extract,Glycyrrhiza Glabra (Licorice) Root Extract,Schizandra Chinensis Fruit Extract,Coptis Japonica Root Extract,Disodium EDTA,Caprylyl Glycol,Fragrance