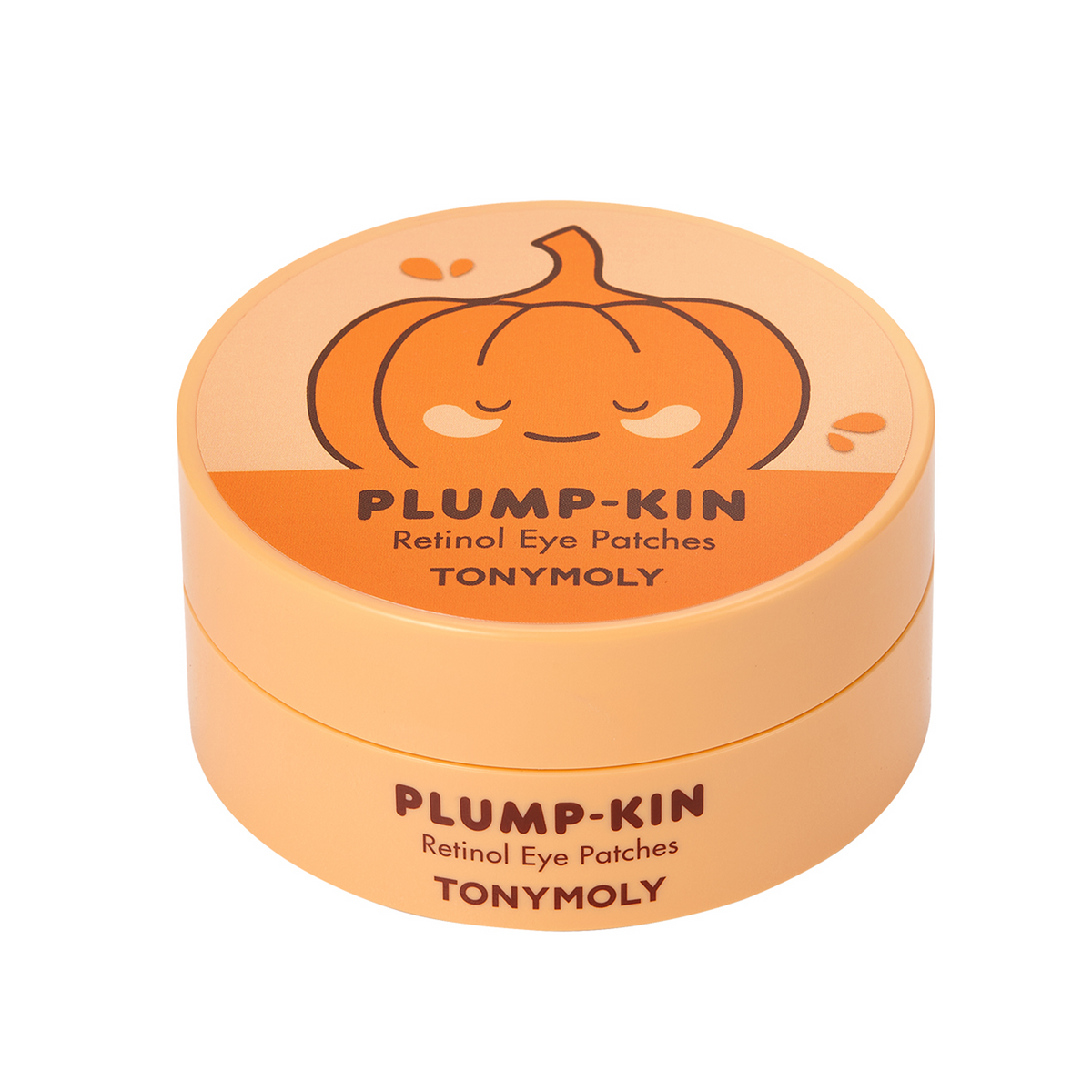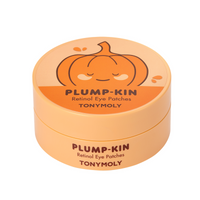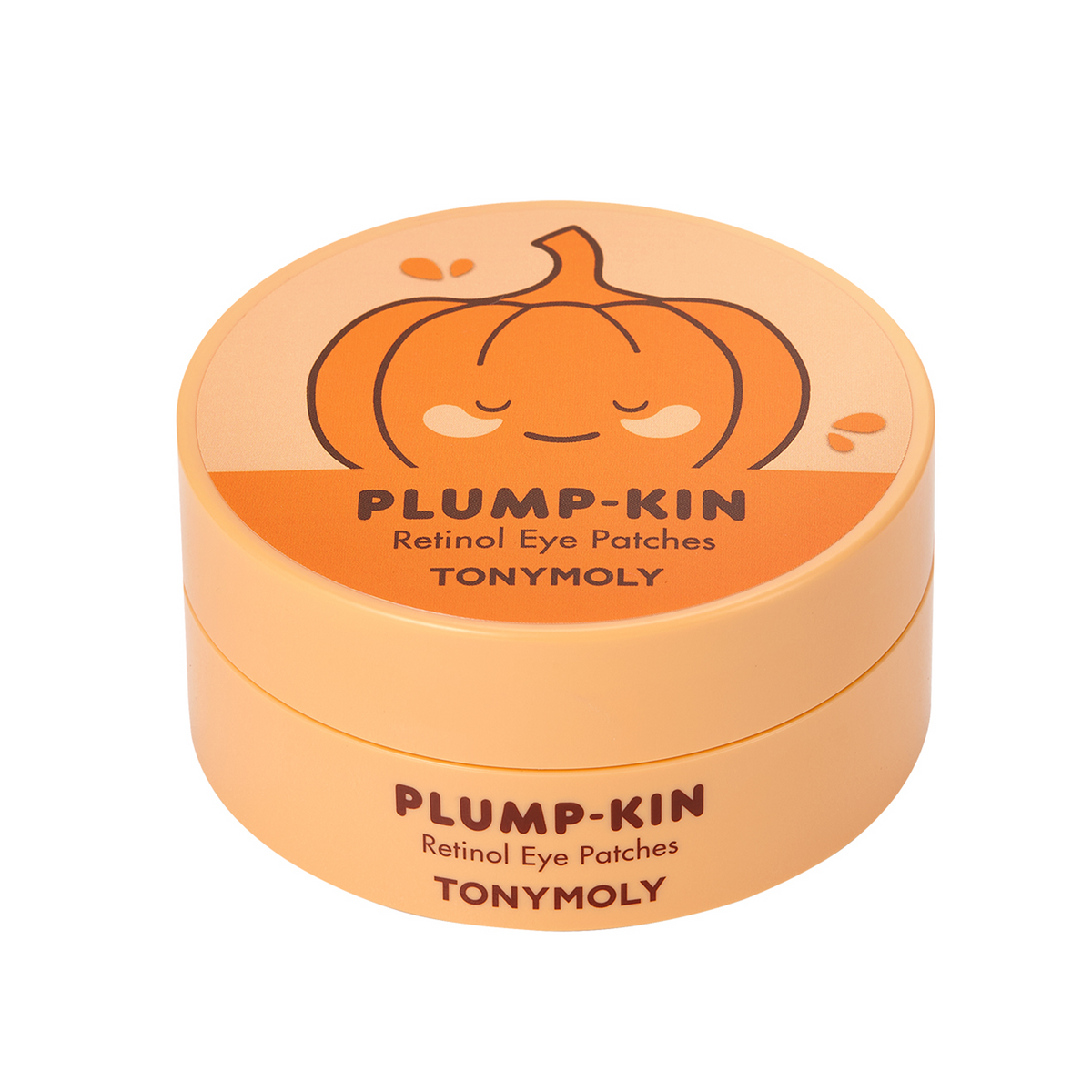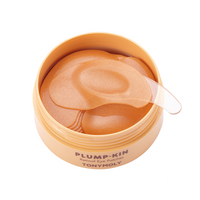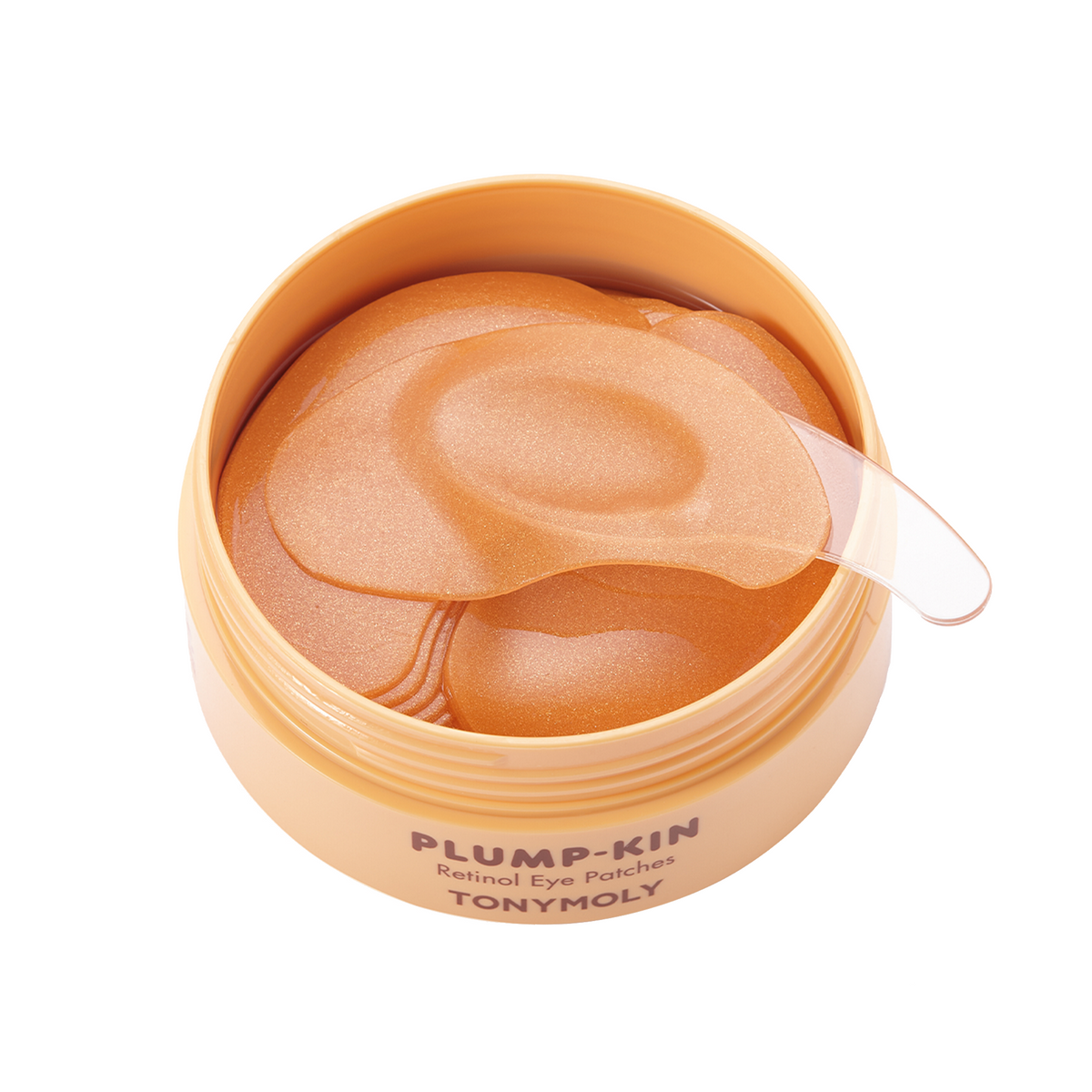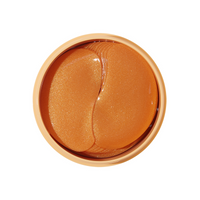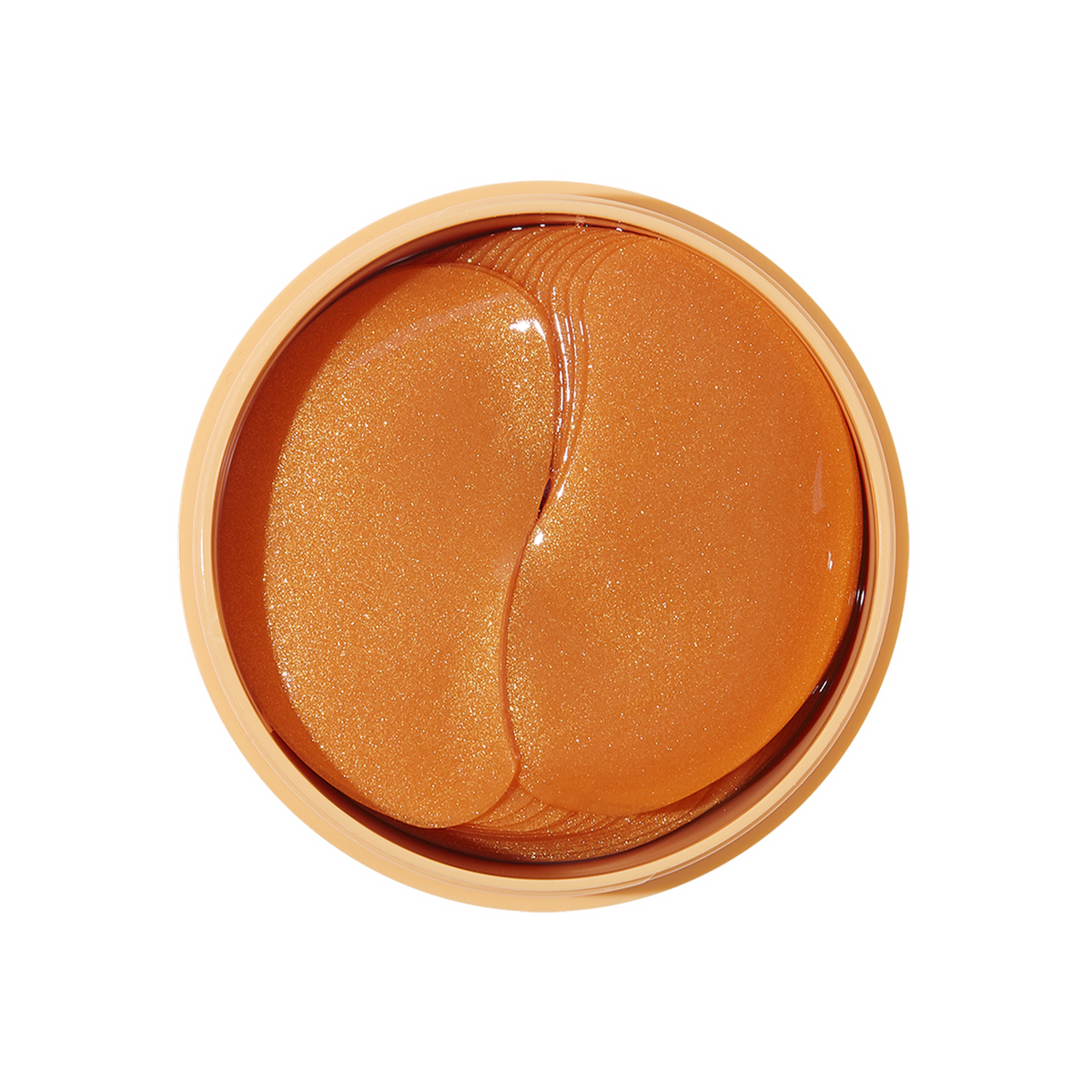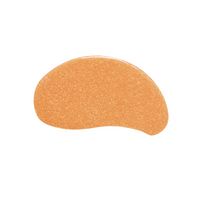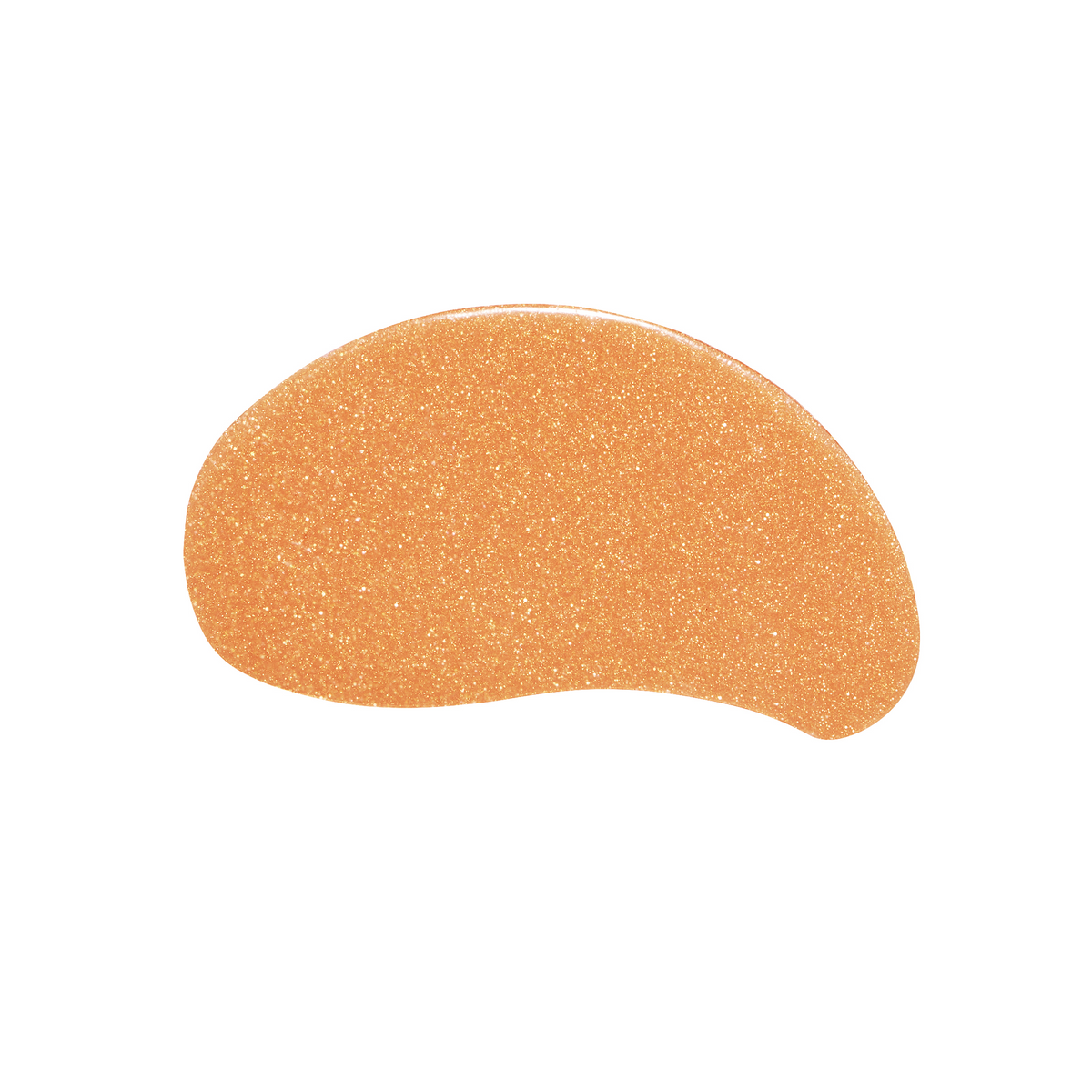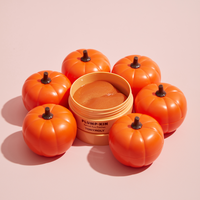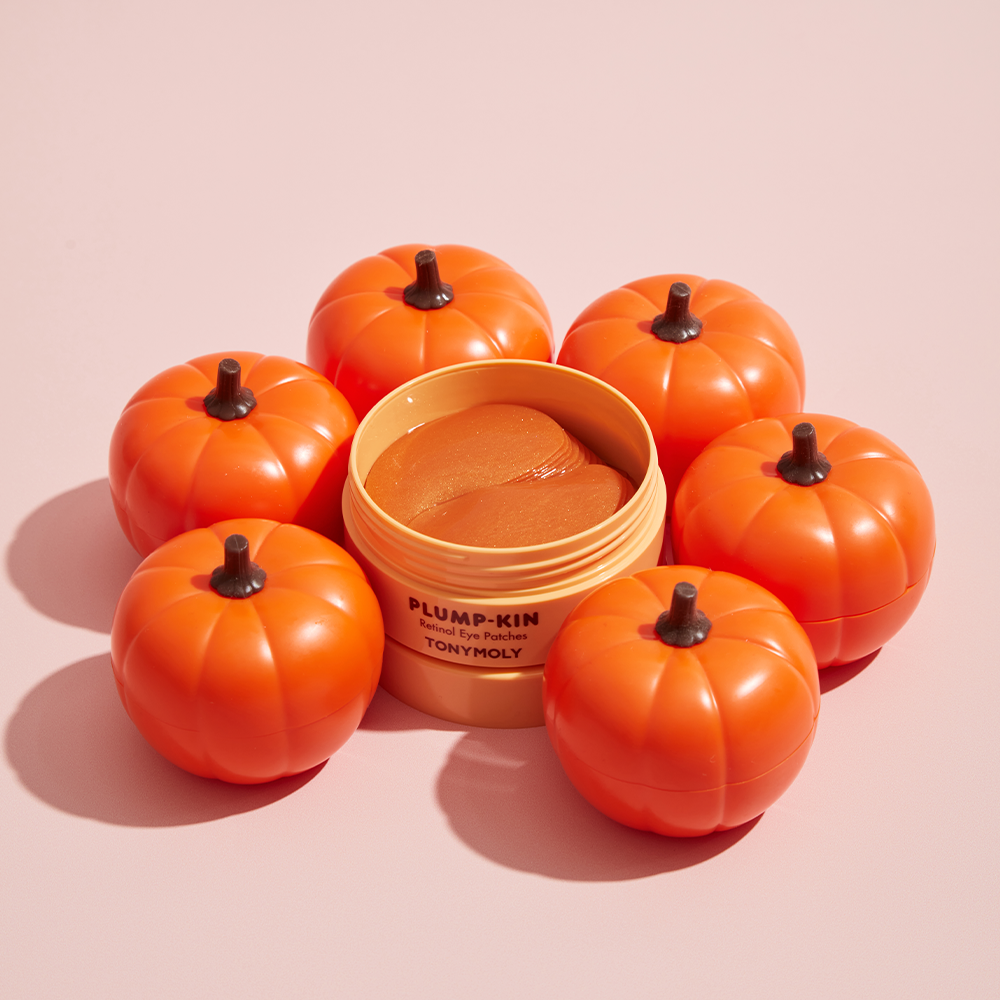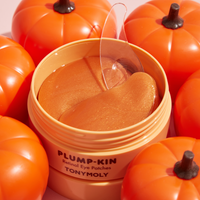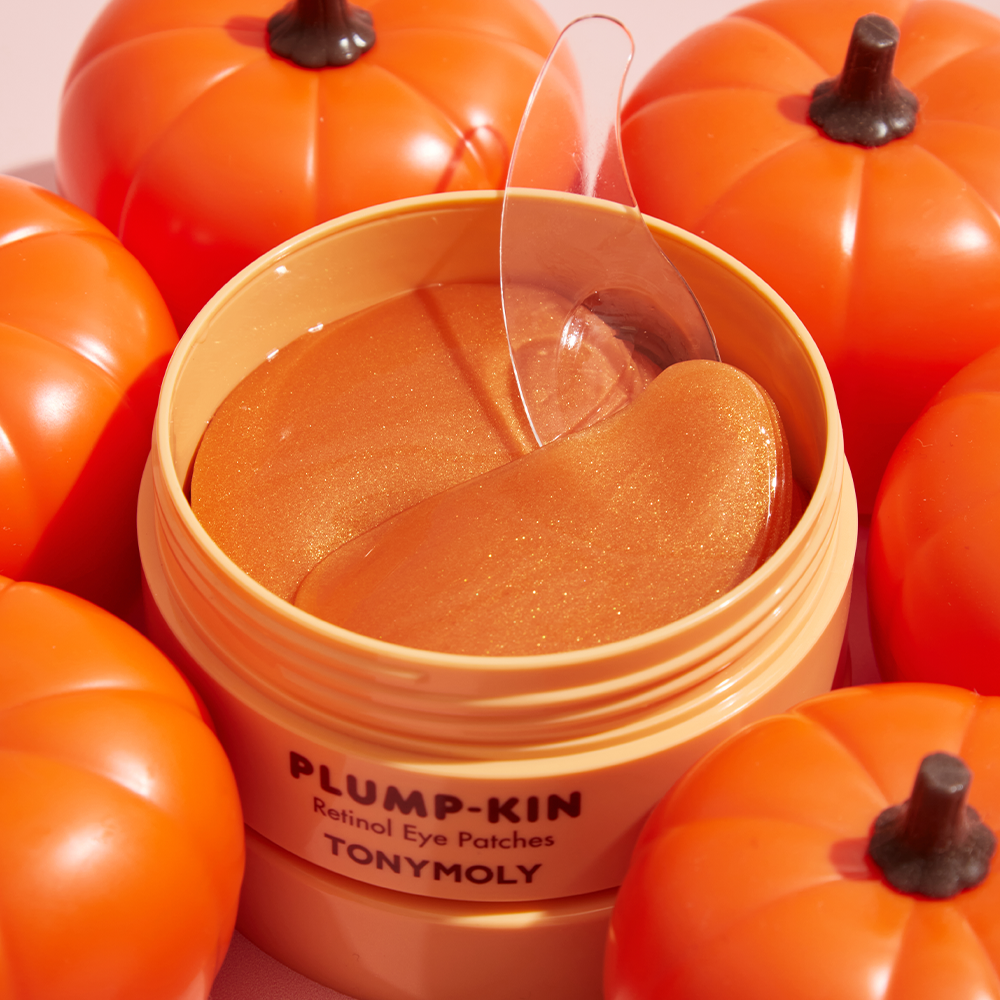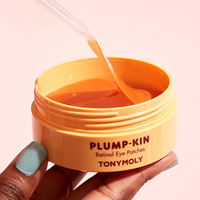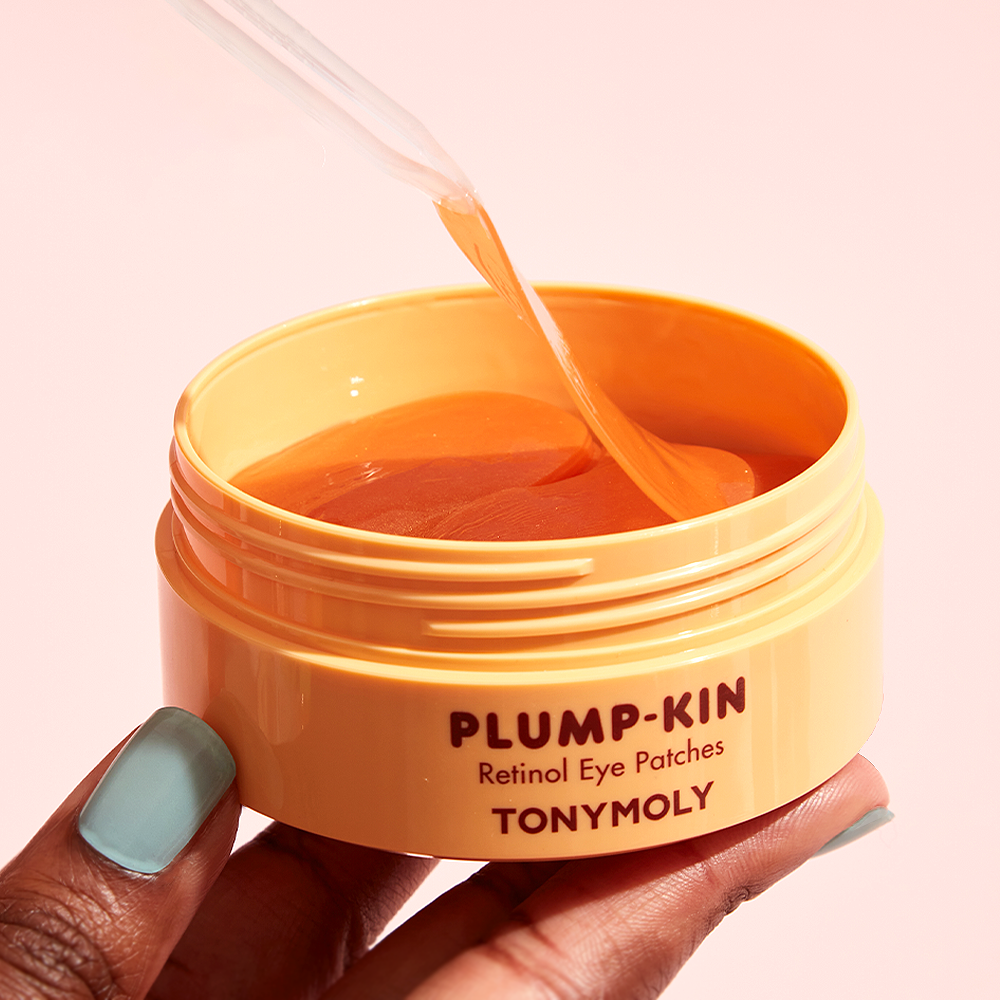 The Plump-kin Retinol Eye Patches are formulated with Pumpkin Extract, Collagen, Hyaluronic Acid, and Retinol to hydrate, smooth, firm, and plump the under eyes for a youthful, bright-eyed glow! Vegan formula.
Key Ingredients
Pumpkin Extract - High in antioxidants and vitamins C, A, and E to plump up fine lines, reduce inflammation, and promote healthy skin.
Collagen - Helps cell turnover and creates a protective barrier on the skin to calm inflammation, i

mproves skin texture and elasticity, reduces the appearance of fine lines and wrinkles, and promotes a more youthful-looking complexion.

Retinol - Increases skin production and cell turnover while plumping, smoothing, and preventing fine lines and wrinkles.
Hyaluronic Acid -  Hydrates, locks in moisture, boosts elasticity, and visibly smoothes fine lines and wrinkles.
Water, Glycerin, Carrageenan, Butylene Glycol, Ceratonia Siliqua (Carob) Gum, Cyamopsis Tetragonoloba (Guar) Gum, Cucurbita Pepo (Pumpkin) Fruit Extract(3,000,000 ppb), Soluble Collagen, Phaseolus Radiatus Seed Extract, Retinol(22,000 ppb), Sodium Hyaluronate, Sodium Acetylated Hyaluronate, Hydrolyzed Hyaluronic Acid, Hyaluronic Acid, Sodium Hyaluronate Crosspolymer, Hydrolyzed Sodium Hyaluronate, Potassium Hyaluronate, Hydroxypropyltrimonium Hyaluronate, PEG-60 Hydrogenated Castor Oil, Pentylene Glycol, Ethyl Hexanediol, Hexylene Glycol, Pinus Sylvestris Leaf Extract, Calcium Chloride, Allantoin, Cellulose Gum, Potassium Chloride, Hydroxyacetophenone, Chlorphenesin, Mica, 1,2-Hexanediol, Illicium Verum (Anise) Fruit Extract, Sucrose, Calcium Lactate, Dipotassium Glycyrrhizate, Adenosine, Arginine, Propanediol, Caprylyl Glycol, Tin Oxide, Caprylic/Capric Triglyceride, Hydrogenated Lecithin, Tocopheryl Acetate, Polyglyceryl-10 Myristate, Titanium Dioxide, CI 77492, Ethylhexylglycerin, Disodium EDTA, CI 77491, Fragrance
After cleansing and toning, use the spatula to gently lift and separate each eye patch.
Apply masks and align under each eye.
Wear for 15 minutes minutes. Gently pat remaining essence into under eye.
Follow with the remaining steps of your skincare routine.
TIP! For an extra cooling and de-puffing effect, store the eye patches in the fridge!
More in All - no sale - MDW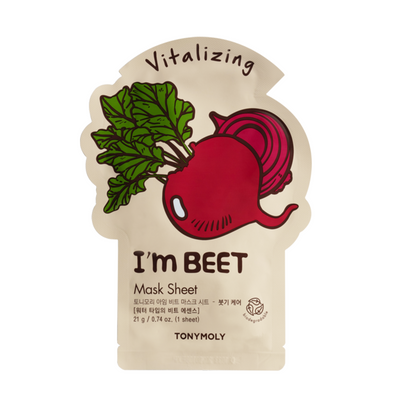 I Am Sheet Mask (Set of 2)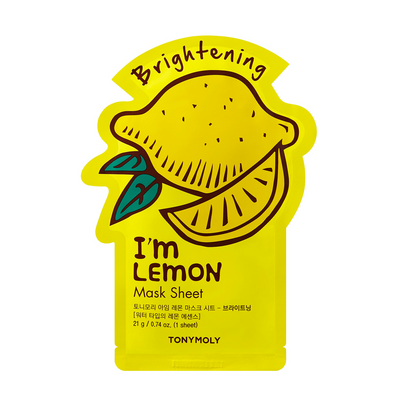 I Am Sheet Mask (Set of 2)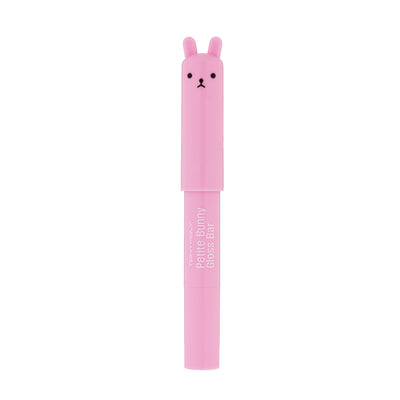 Petit Bunny Gloss Bars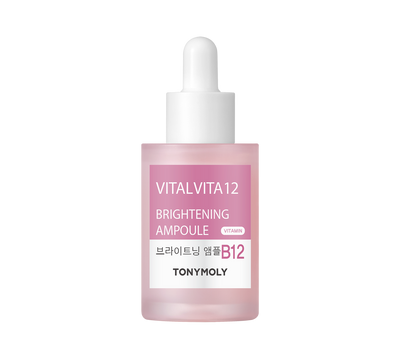 Vital Vita 12 Ampoules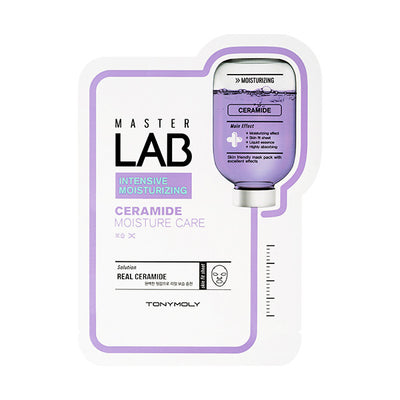 Master Lab Sheet Mask (Set of 2)
Ingredients
Water, Glycerin, Carrageenan, Butylene Glycol, Ceratonia Siliqua (Carob) Gum, Cyamopsis Tetragonoloba (Guar) Gum, Cucurbita Pepo (Pumpkin) Fruit Extract(3,000,000 ppb), Soluble Collagen, Phaseolus Radiatus Seed Extract, Retinol(22,000 ppb), Sodium Hyaluronate, Sodium Acetylated Hyaluronate, Hydrolyzed Hyaluronic Acid, Hyaluronic Acid, Sodium Hyaluronate Crosspolymer, Hydrolyzed Sodium Hyaluronate, Potassium Hyaluronate, Hydroxypropyltrimonium Hyaluronate, PEG-60 Hydrogenated Castor Oil, Pentylene Glycol, Ethyl Hexanediol, Hexylene Glycol, Pinus Sylvestris Leaf Extract, Calcium Chloride, Allantoin, Cellulose Gum, Potassium Chloride, Hydroxyacetophenone, Chlorphenesin, Mica, 1,2-Hexanediol, Illicium Verum (Anise) Fruit Extract, Sucrose, Calcium Lactate, Dipotassium Glycyrrhizate, Adenosine, Arginine, Propanediol, Caprylyl Glycol, Tin Oxide, Caprylic/Capric Triglyceride, Hydrogenated Lecithin, Tocopheryl Acetate, Polyglyceryl-10 Myristate, Titanium Dioxide, CI 77492, Ethylhexylglycerin, Disodium EDTA, CI 77491, Fragrance