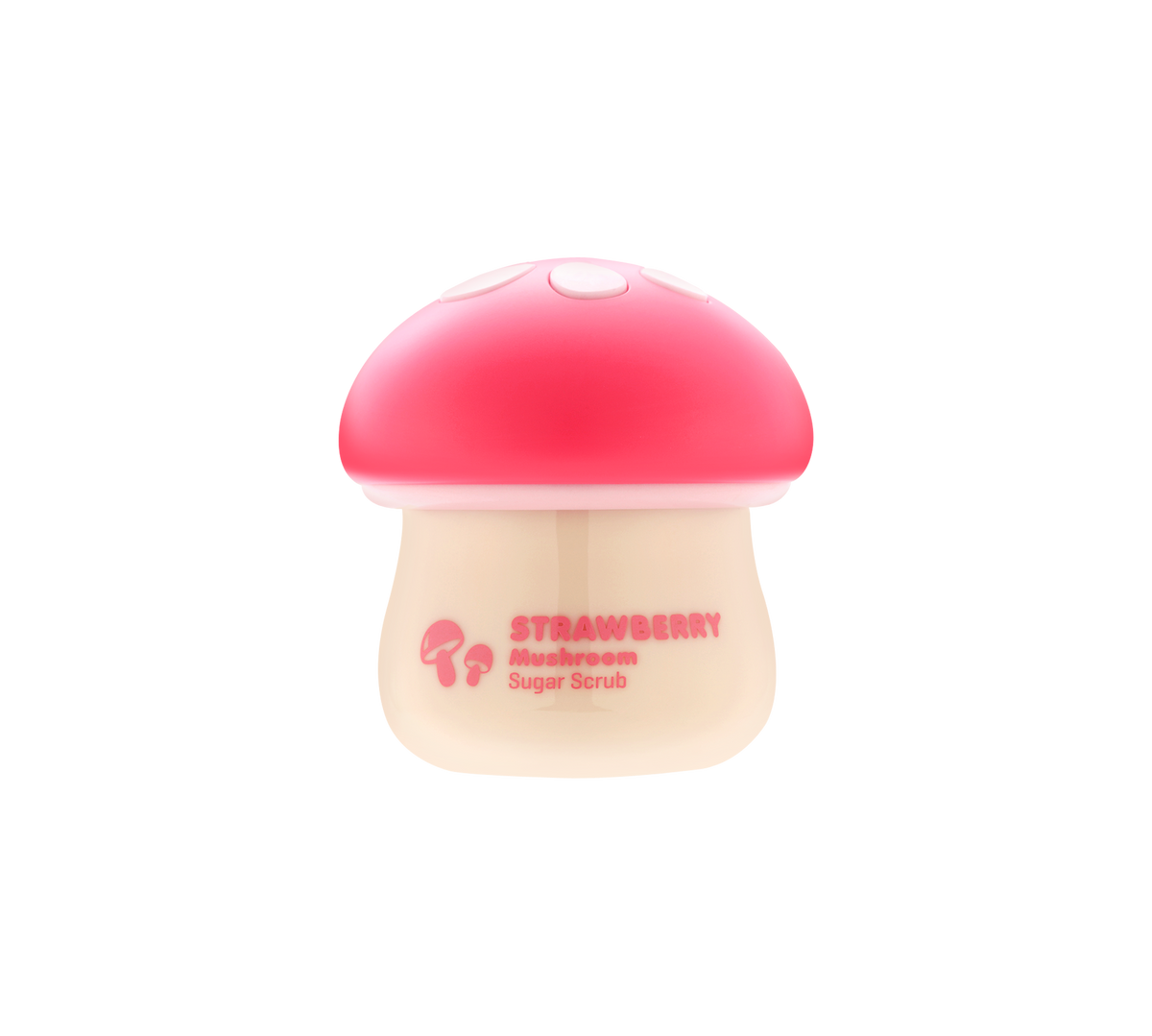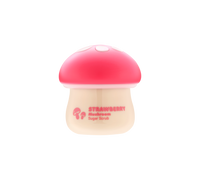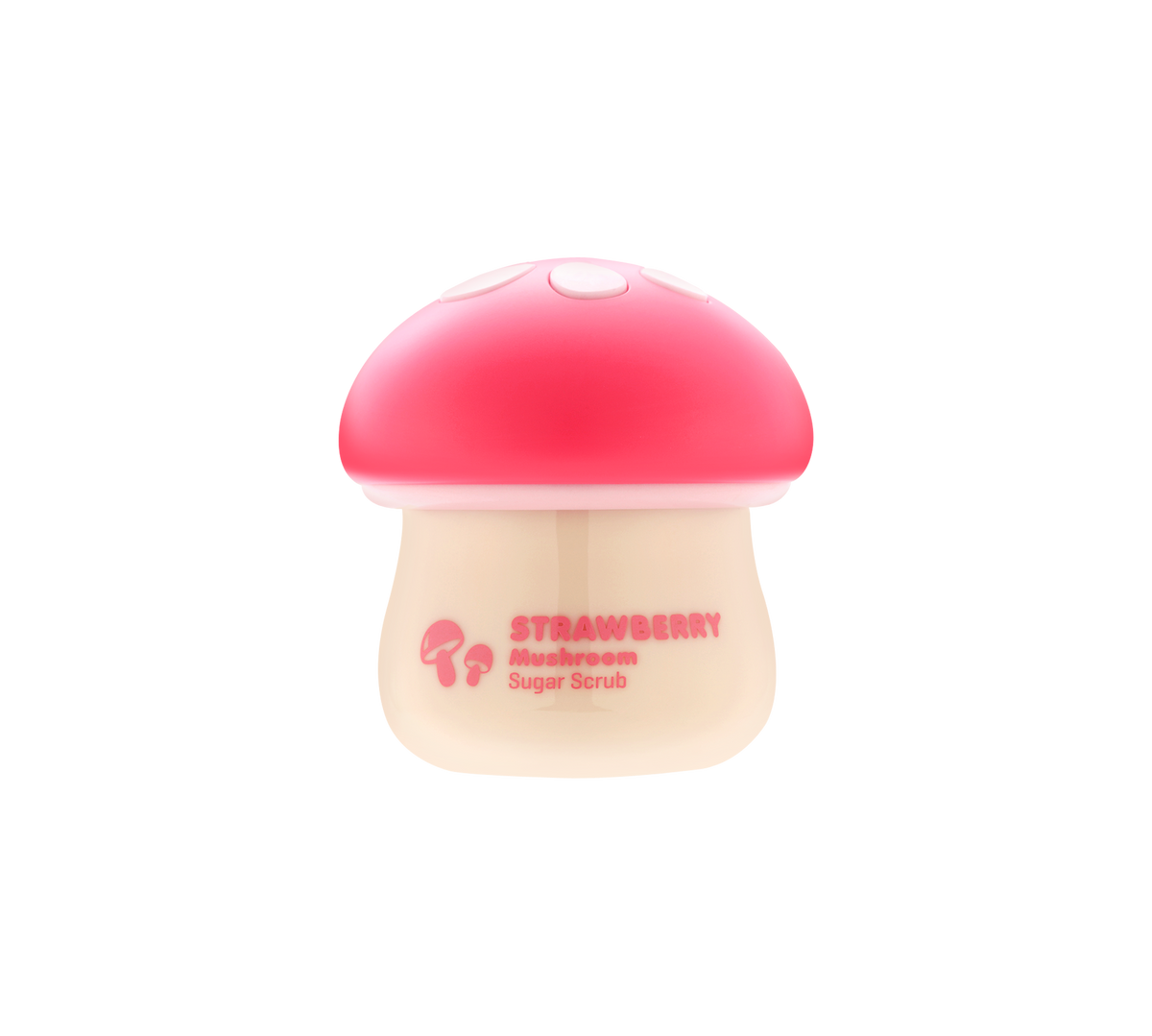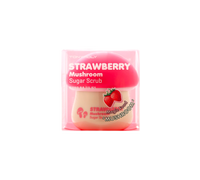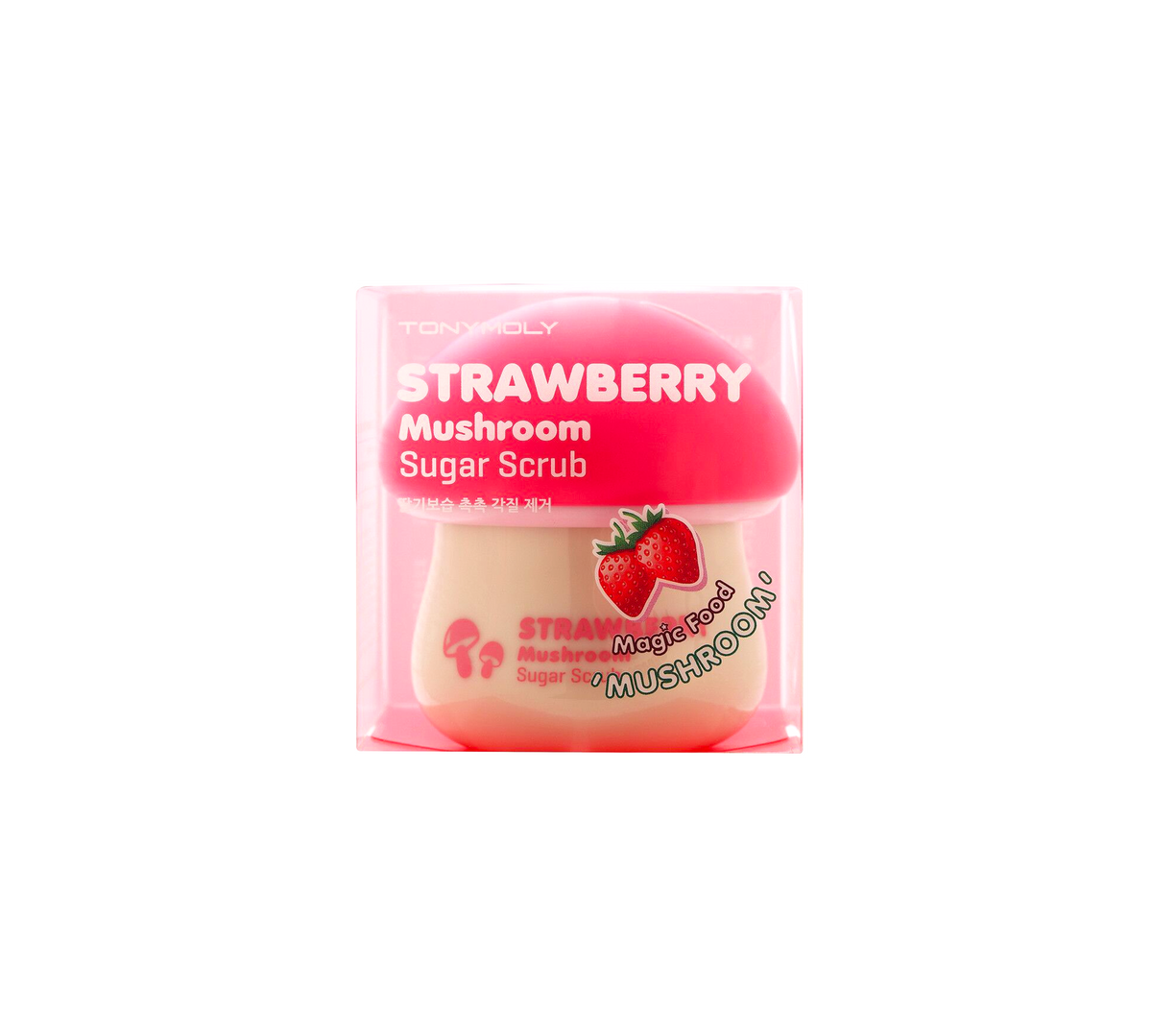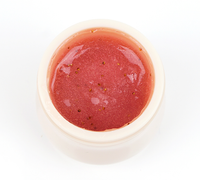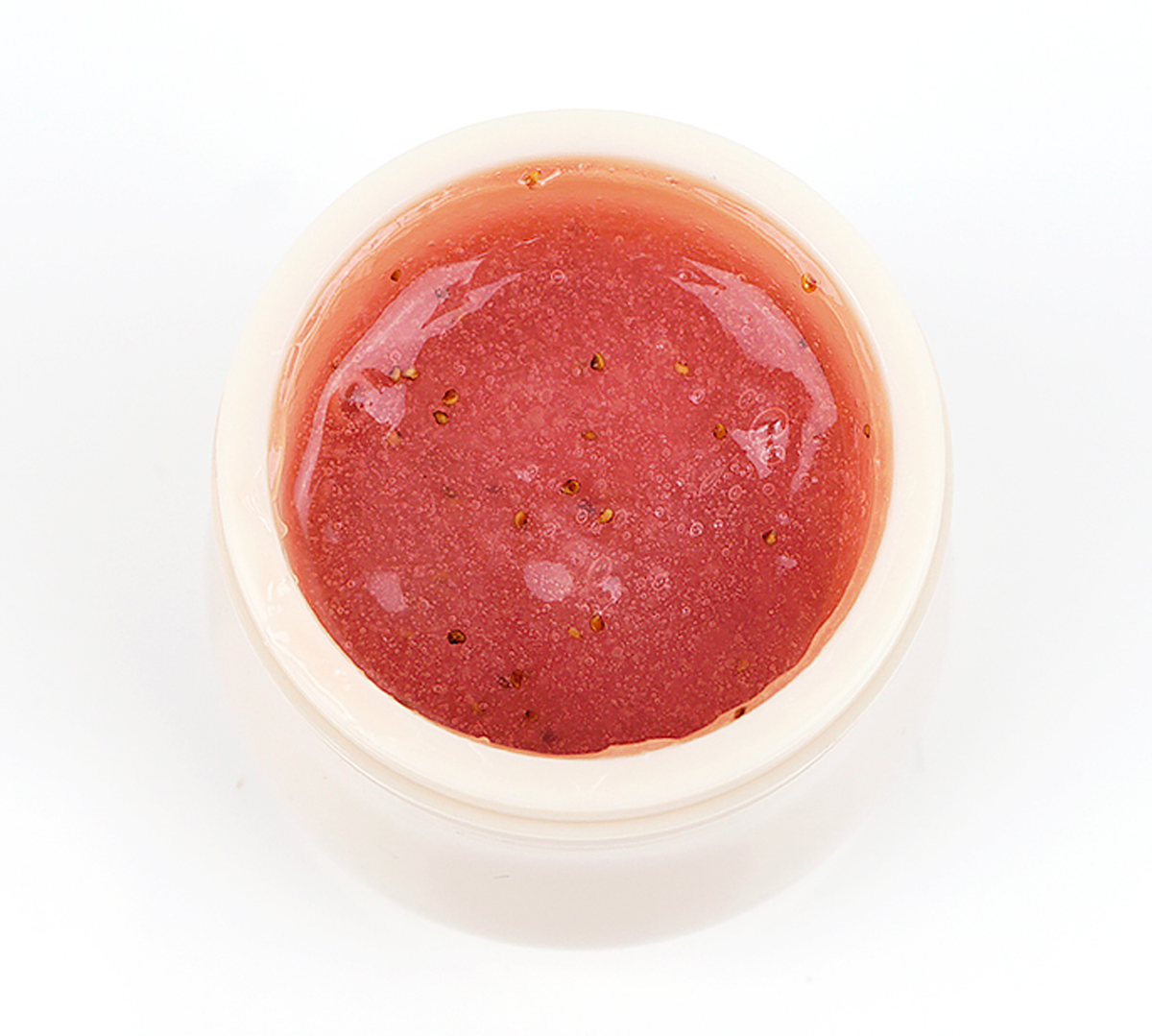 This sugar scrub is loaded with antioxidant-rich ingredients like Strawberry and Mushroom Extract to help brighten, soothe and protect the skin while removing dead skin!
Key Ingredients
Strawberry Extract - Rich in Vitamin C and antioxidants which brighten and protect skin
Mushroom Extract - High in antioxidants to soothe skin
Strawberry Seeds and Sugar Granules - Gently exfoliate dead skin
Glycerin, Sucrose, Caprylic/Capric Triglyceride, Butylene Glycol, Glycereth-26, Fragaria Chiloensis (Strawberry) Fruit Extract, Hydroxyethyl Acrylate/Sodium, Acryloyldimethyl Taurate Copolymer, Glyceryl Stearate, PEG-100 Stearate, Fragaria Vesca (Strawberry) Seed, Phenoxyethanol, Corthellus Shiitake (Mushroom) Extract, Inonotus Obliquus (Mushroom) Extract, Tricholoma Matsutake Extract, Water, PEG-60 Hydrogenated Castor Oil, Ethylhexylglycerin, Fragrance, Caramel, Buteth-3, 1,2-Hexanediol, Sodium Benzotriazolyl Butylphenol Sulfonate, Tributyl Citrate, CI 17200

Apply an adequate amount onto dry face and gently massage.
Rinse off with lukewarm water.
Use once or twice a week.
TIP: For mild scrubbing, apply to damp skin.
More in All - no sale - MDW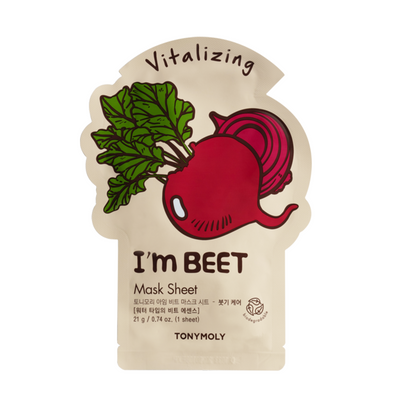 I Am Sheet Mask (Set of 2)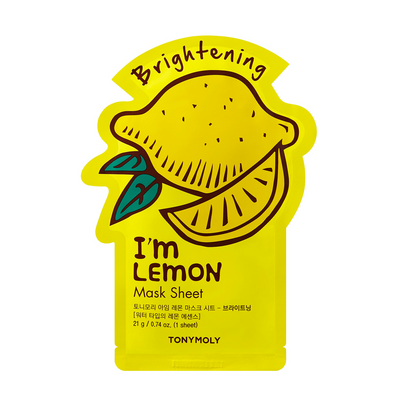 I Am Sheet Mask (Set of 2)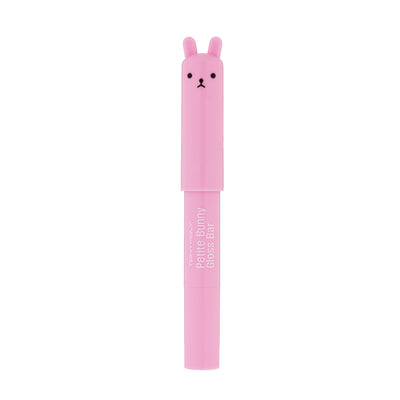 Petit Bunny Gloss Bars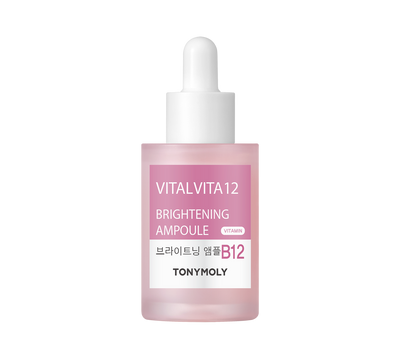 Vital Vita 12 Ampoules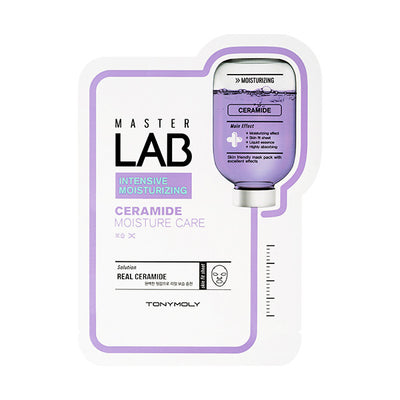 Master Lab Sheet Mask (Set of 2)
Ingredients
Glycerin, Sucrose, Caprylic/Capric Triglyceride, Butylene Glycol, Glycereth-26, Fragaria Chiloensis (Strawberry) Fruit Extract, Hydroxyethyl Acrylate/Sodium, Acryloyldimethyl Taurate Copolymer, Glyceryl Stearate, PEG-100 Stearate, Fragaria Vesca (Strawberry) Seed, Phenoxyethanol, Corthellus Shiitake (Mushroom) Extract, Inonotus Obliquus (Mushroom) Extract, Tricholoma Matsutake Extract, Water, PEG-60 Hydrogenated Castor Oil, Ethylhexylglycerin, Fragrance, Caramel, Buteth-3, 1,2-Hexanediol, Sodium Benzotriazolyl Butylphenol Sulfonate, Tributyl Citrate, CI 17200