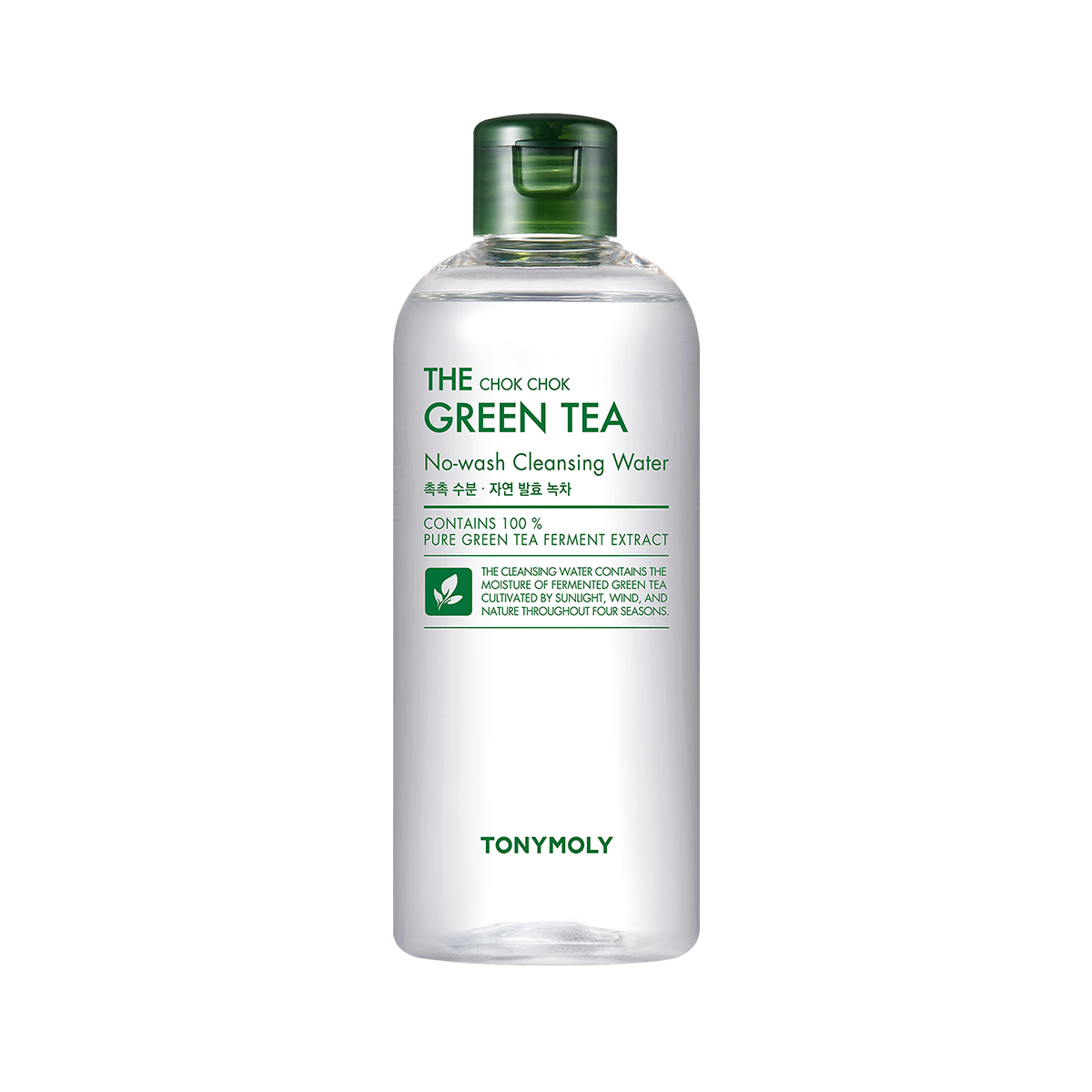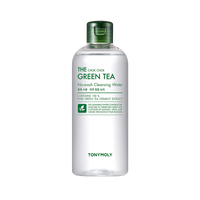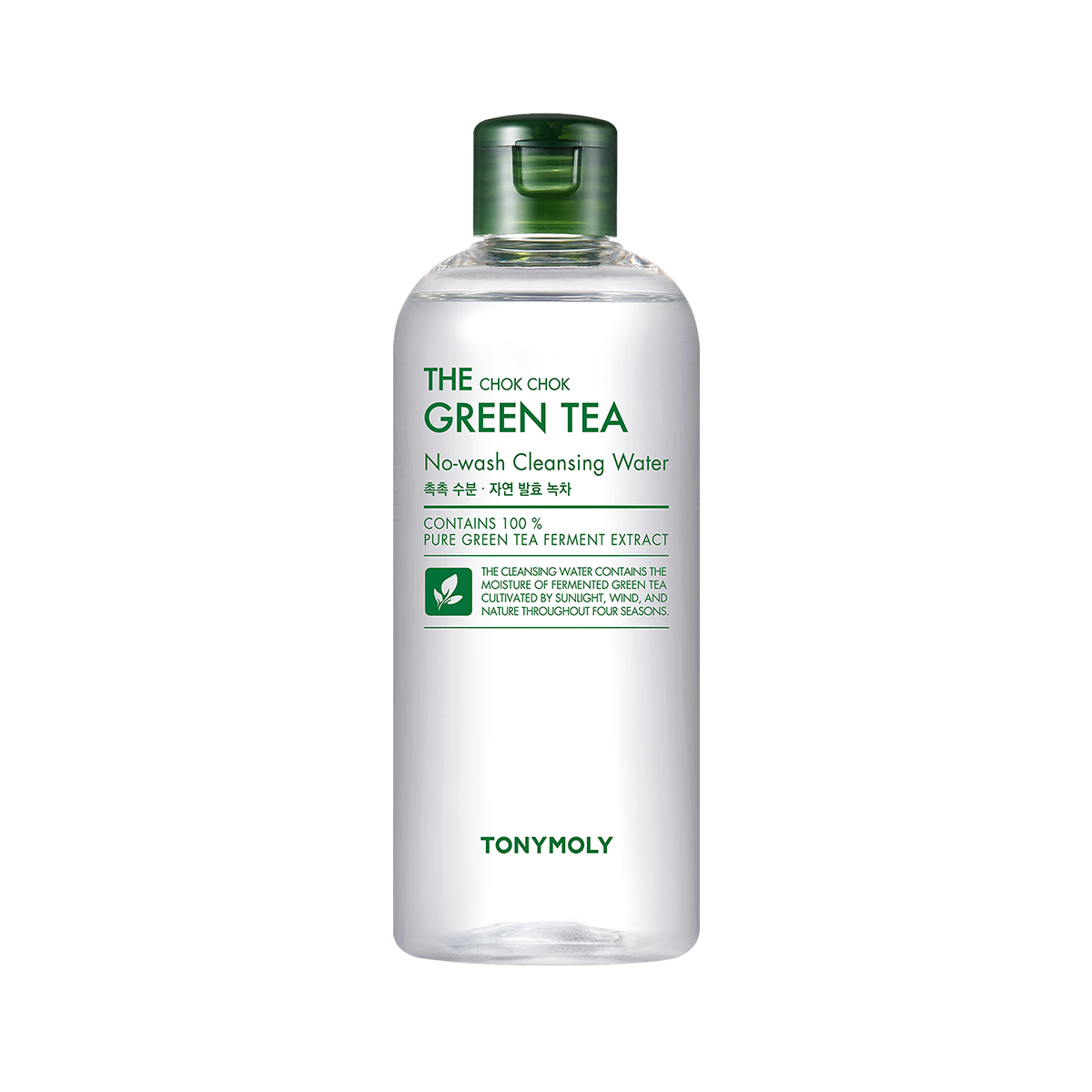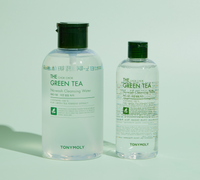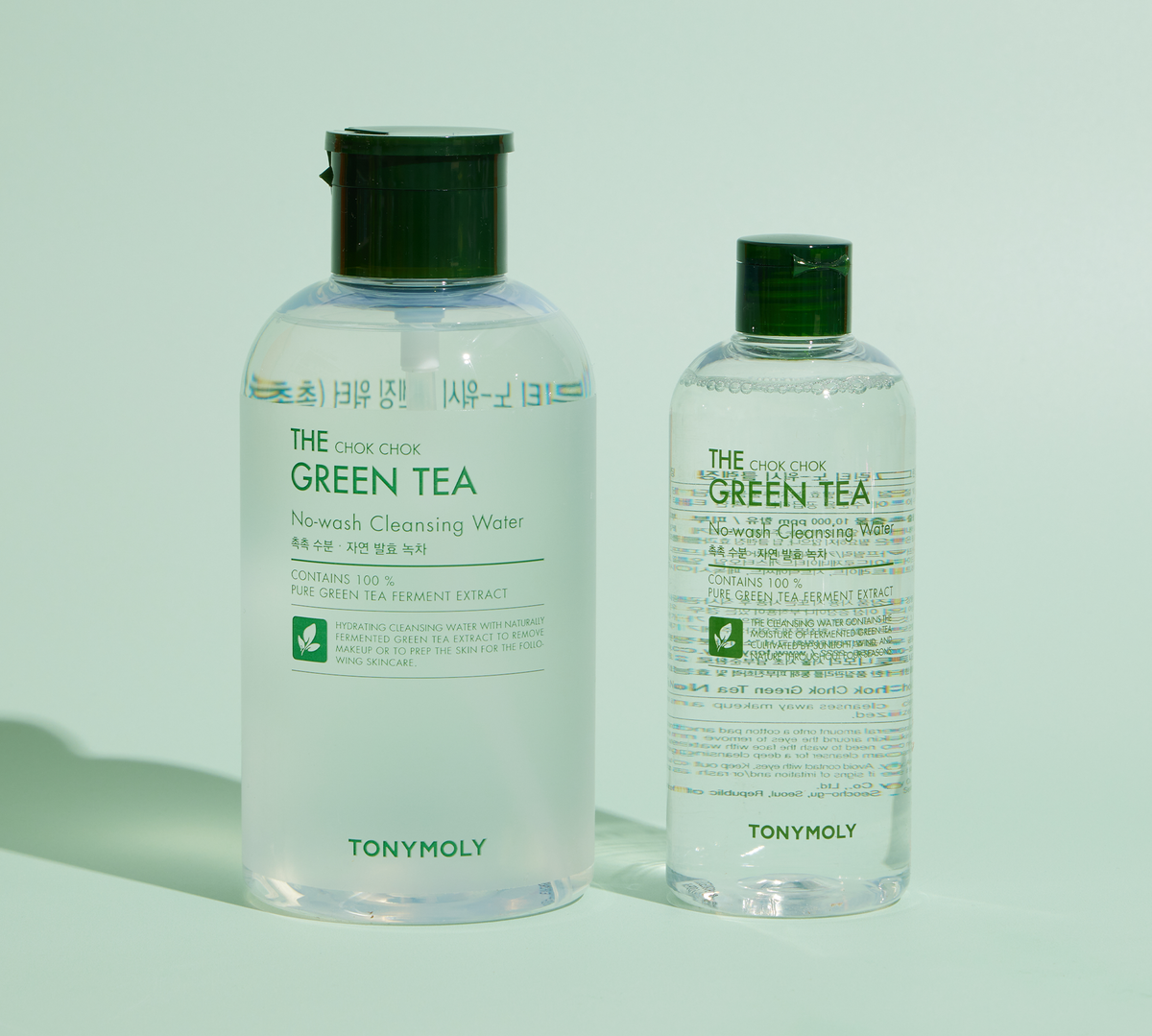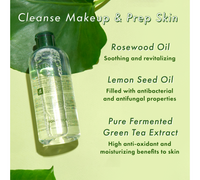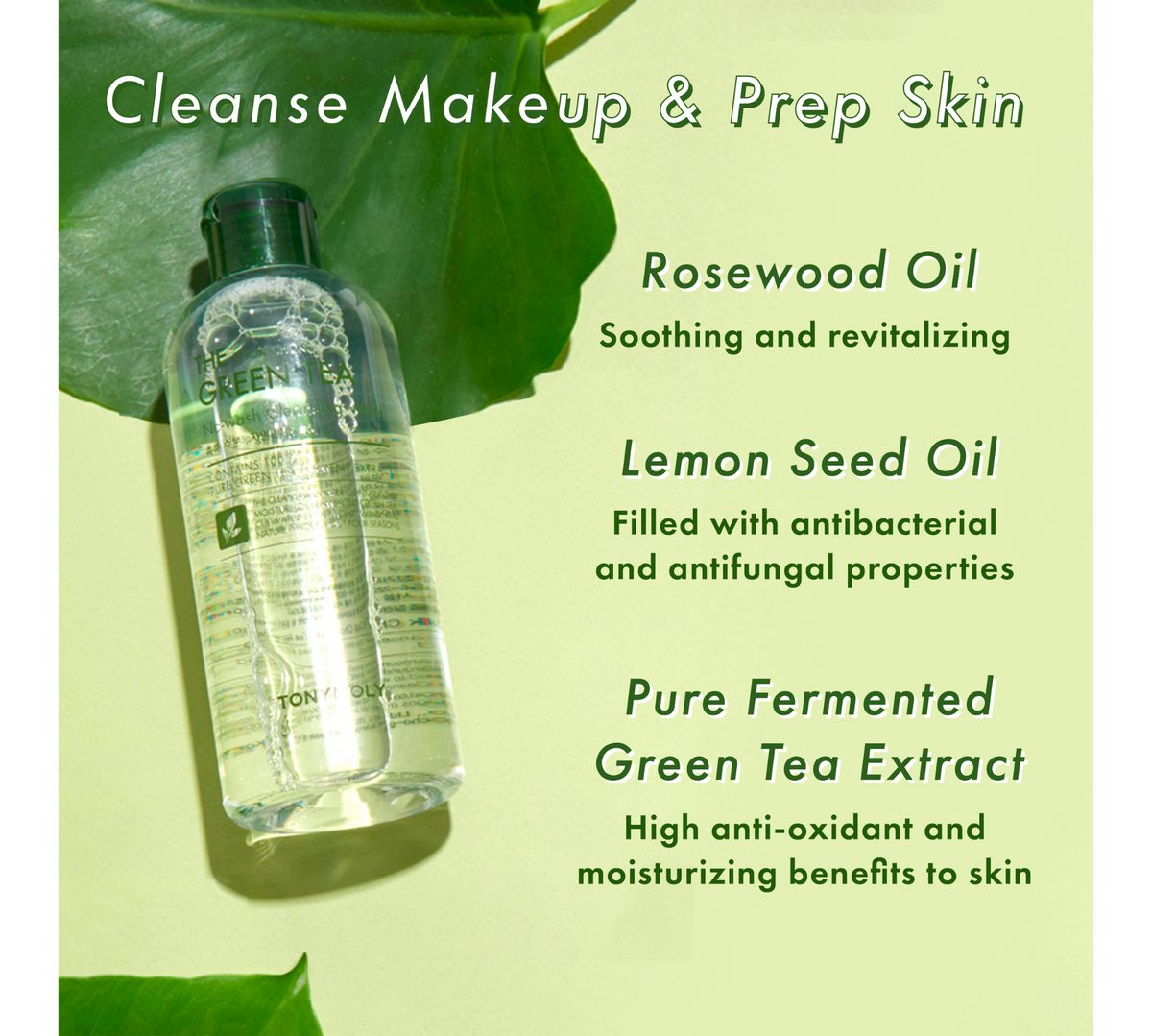 Our Chok Chok collection features a special fermented Korean green tea called 'ChungTaeJeon' with over a thousand years of history. 'ChungTaeJeon', the world's first naturally fermented green tea, is fermented through sunlight for over 365 days and provides gentle yet intense moisture and hydration that lasts.
Key Ingredients
Pure Fermented Green Tea Extract - Naturally fermented green tea with high anti-oxidant and moisturizing benefits to skin, much higher than that of fresh green tea. TONYMOLY Global Exclusive.
Lemon seed Oil - Filled with antibacterial and antifungal properties
Rosewood Oil - Soothing and revitalizing
Water, PEG-6 Caprylic/Capric Glycerides, Dipropylene Glycol, Betaine, Camellia Sinensis Leaf Extract, PEG-40 Hydrogenated Castor Oil, Allantoin, Citrus Limon (Lemon) Seed Oil, Aniba Rosaeodora (Rosewood) Wood Oil, Disodium EDTA, Sodium Citrate, Citric Acid, Phenoxyethanol, Ethylhexylglycerin
Shake well before use.
Apply onto cotton pad and gently sweep over skin.
If removing lip and eye makeup, let the soaked cotton pad rest on lip and eyes for a few seconds before wiping away makeup.
More in All - no sale - MDW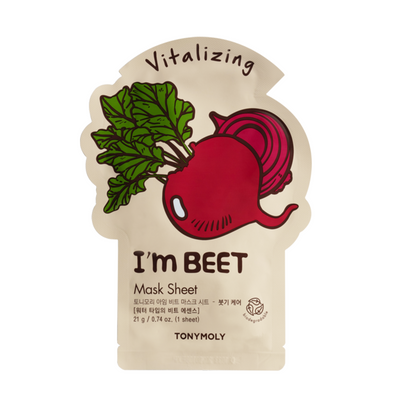 I Am Sheet Mask (Set of 2)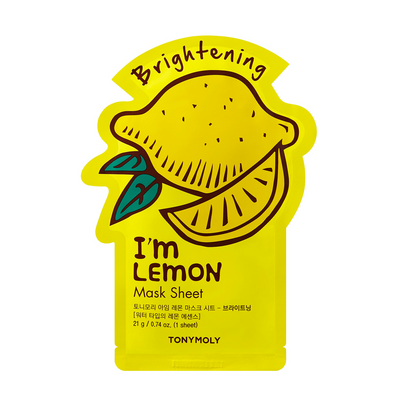 I Am Sheet Mask (Set of 2)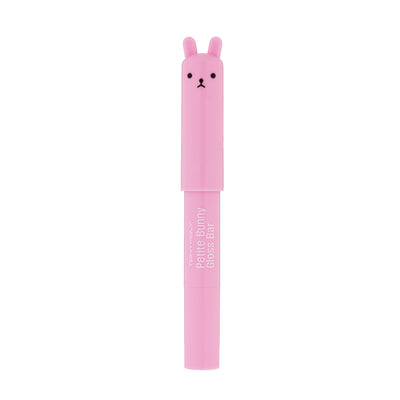 Petit Bunny Gloss Bars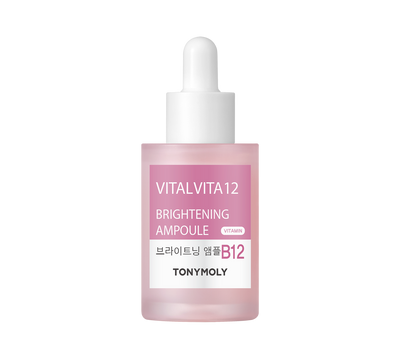 Vital Vita 12 Ampoules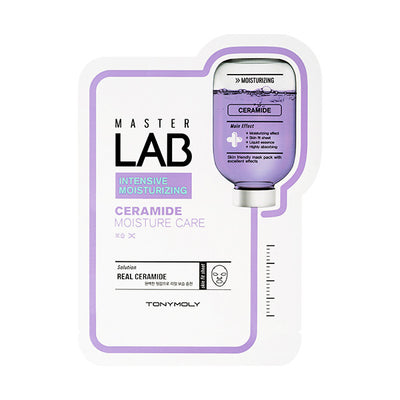 Master Lab Sheet Mask (Set of 2)
Ingredients
Water, PEG-6 Caprylic/Capric Glycerides, Dipropylene Glycol, Betaine, Camellia Sinensis Leaf Extract, PEG-40 Hydrogenated Castor Oil, Allantoin, Citrus Limon (Lemon) Seed Oil, Aniba Rosaeodora (Rosewood) Wood Oil, Disodium EDTA, Sodium Citrate, Citric Acid, Phenoxyethanol, Ethylhexylglycerin