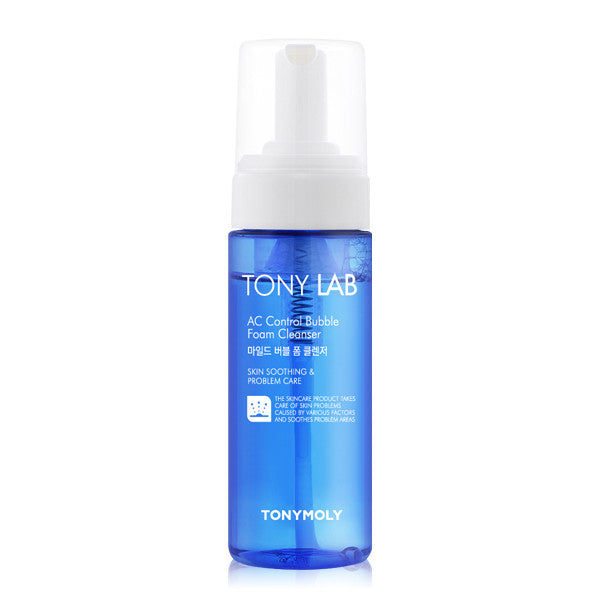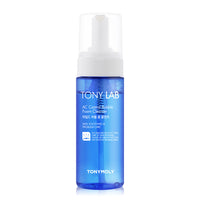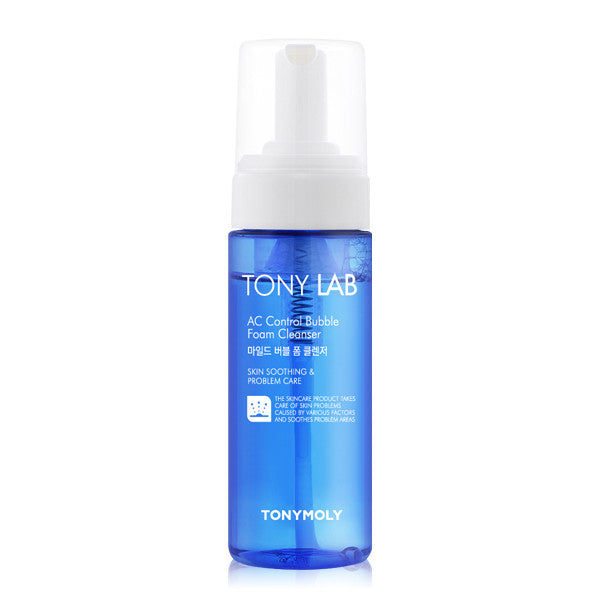 With acne and breakout-prone skin, it's especially important to cleanse correctly! People often think that excessively washing their face will help, but this can cause additional irritation, especially if you have more sensitive skin. Our Tony Lab AC Bubble Foam Cleanser is gentle on the skin and won't leave it feeling dried out or tight, so you can effectively remove all impurities while soothing and hydrating.
Key Ingredients
Aloe Vera Leaf Extract - Naturally anti-inflammatory and packed with 

antioxidants, enzymes, and Vitamins A and C to restore

 balance, soothe irritation, and deeply hydrate skin.

Centella Asiatica (Cica) - A natural anti-inflammatory that accelerates skin repair and healing, reduces redness, and stimulates collagen production.

Sodium Hyaluronate - This ingredient is similar to Hyaluronic Acid, but it has an ultra-small molecule size which allows it to effectively penetrate deep into the skin for maximum hydration.
Water, Glycerin, Dipropylene Glycol, Cocamidopropyl Betaine, Laureth-1 Phosphate, Lauryl Phosphate, PPG-3 Caprylyl Ether, Sodium Chloride, Lauryl Hydroxysultaine, Dimethyl Sulfone, Sodium Hyaluronate, Butylene Glycol, Propylene Glycol, Rheum Palmatum Root Extract, Portulaca Oleracea Extract, Centella Asiatica Extract, Salvia Officinalis (Sage) Leaf Extract, Althaea Rosea Root Extract, Aloe Barbadensis Leaf Extract, Phaseolus Radiatus Sprout Extract, Triticum Vulgare (Wheat) Sprout Extract, Sesamum Indicum (Sesame) Sprout Extract, Glycine Soja (Soybean) Sprout Extract, Citric Acid, Sodium Benzoate, Caprylyl Glycol, 1,2-Hexanediol, Fragrance
Use a single pump in the morning and two pumps in the evening
Delicately massage the creamy foams onto the face and rinse with lukewarm water
More in All - no sale - MDW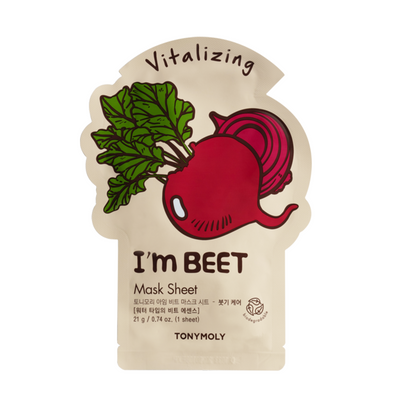 I Am Sheet Mask (Set of 2)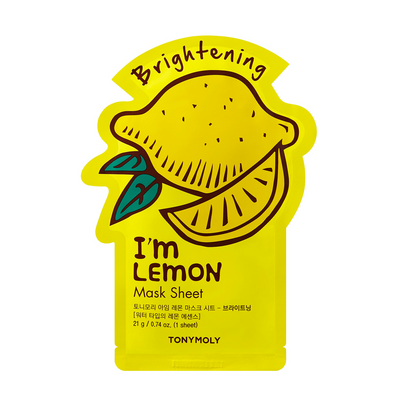 I Am Sheet Mask (Set of 2)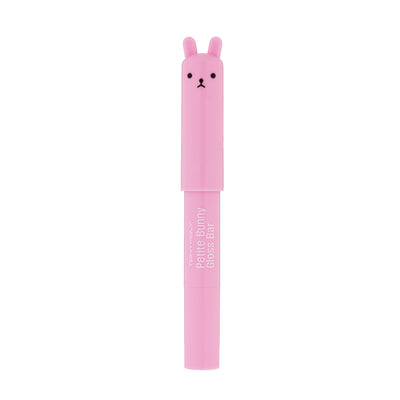 Petit Bunny Gloss Bars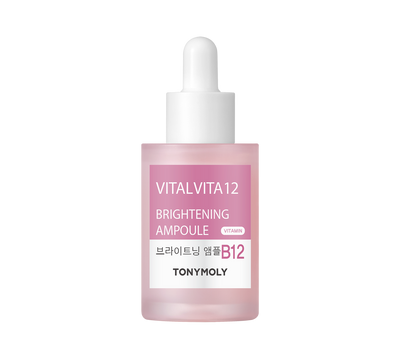 Vital Vita 12 Ampoules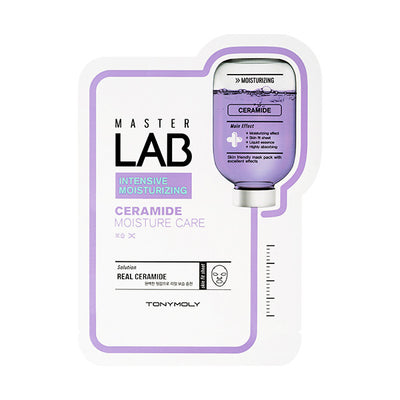 Master Lab Sheet Mask (Set of 2)
Ingredients
Water, Glycerin, Dipropylene Glycol, Cocamidopropyl Betaine, Laureth-1 Phosphate, Lauryl Phosphate, PPG-3 Caprylyl Ether, Sodium Chloride, Lauryl Hydroxysultaine, Dimethyl Sulfone, Sodium Hyaluronate, Butylene Glycol, Propylene Glycol, Rheum Palmatum Root Extract, Portulaca Oleracea Extract, Centella Asiatica Extract, Salvia Officinalis (Sage) Leaf Extract, Althaea Rosea Root Extract, Aloe Barbadensis Leaf Extract, Phaseolus Radiatus Sprout Extract, Triticum Vulgare (Wheat) Sprout Extract, Sesamum Indicum (Sesame) Sprout Extract, Glycine Soja (Soybean) Sprout Extract, Citric Acid, Sodium Benzoate, Caprylyl Glycol, 1,2-Hexanediol, Fragrance