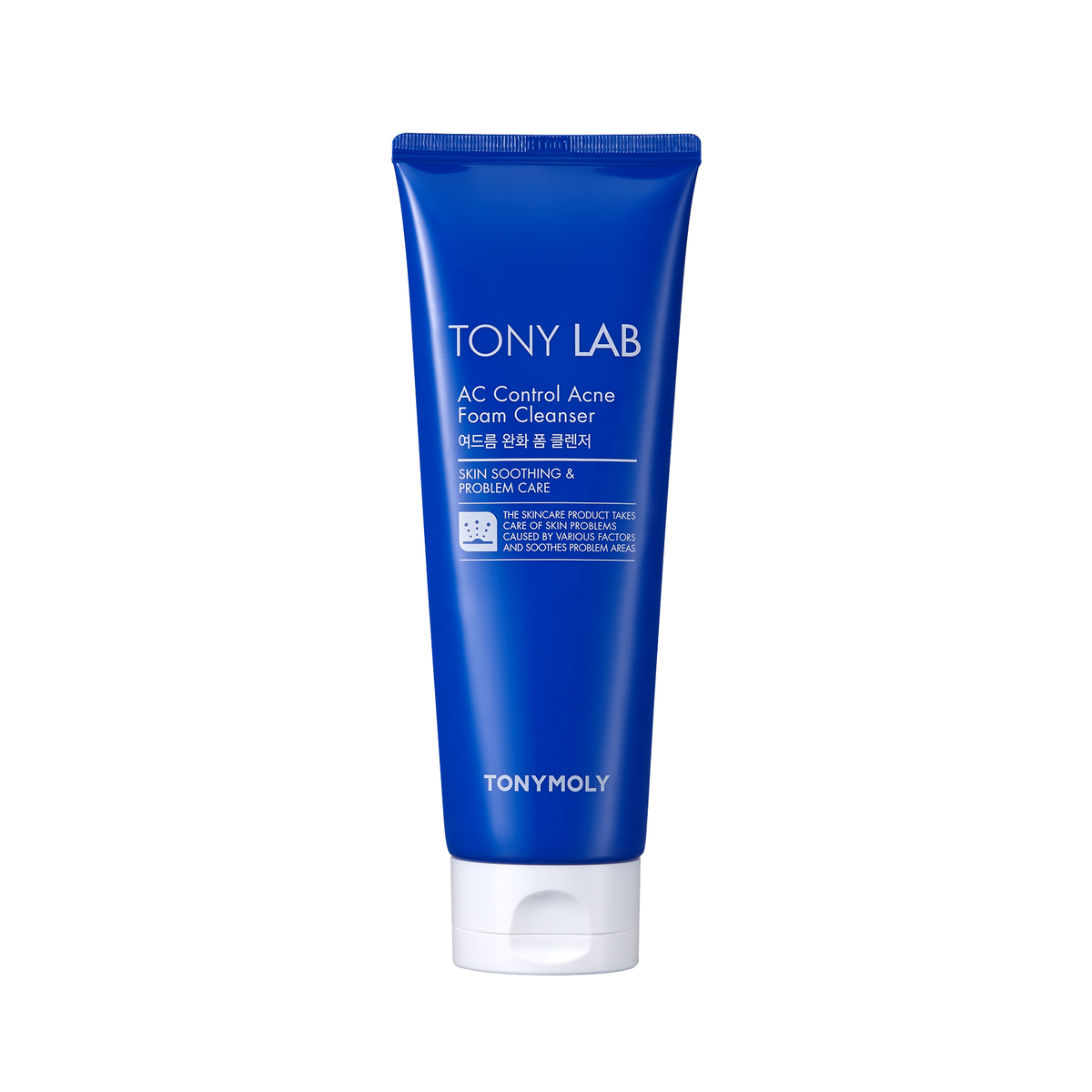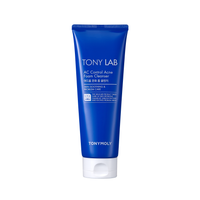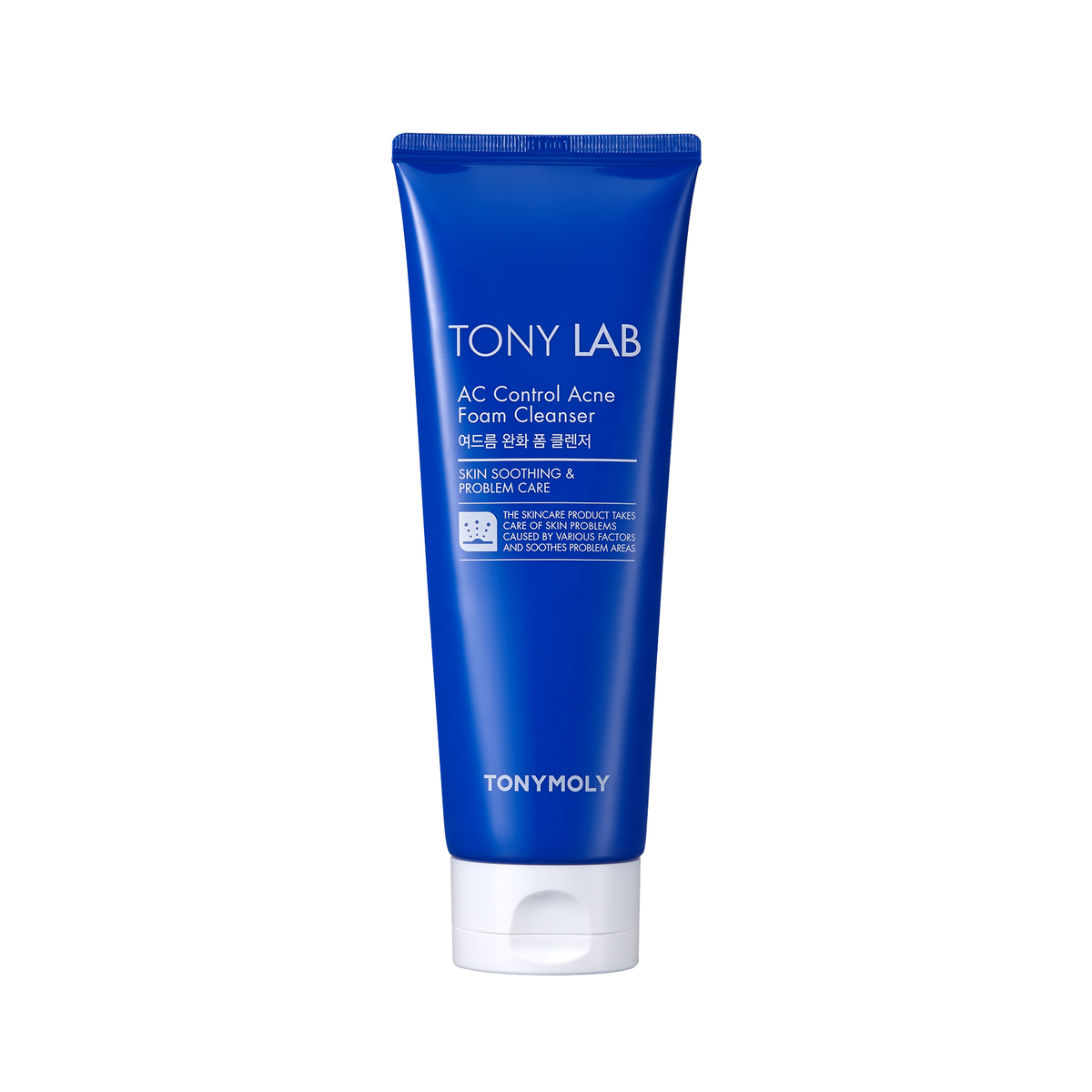 With acne and breakouts, it is important to cleanse your skin correctly. Many people tend to excessively wash their face but this will only make matters worse for sensitive skin. Our TONY LAB AC Control Acne Foam Cleanser helps prevent blemishes before they form and accelerate the healing process all at the same time.
Key Ingredients
Aloe Vera - Soothes skin.
Salicylic Acid - Helps clear pores of blemish-causing bacteria.
WATER, MYRISTIC ACID, GLYCERIN, POTASSIUM HYDROXIDE, PROPYLENE GLYCOL, STEARIC ACID, LAURIC ACID, PEG-75, GLYCERYL STEARATE, PEG-100 STEARATE, POLOXAMER 184, SALICYLIC ACID, FRAGRANCE, PHENOXYETHANOL, GLYCYRRHIZA GLABRA (LICORICE), ROSA CENTIFOLIA FLOWER WATER, SIMMONDSIA CHINENSIS (JOJOBA) SEED OIL, SWERTIA JAPONICA EXTRACT, DISODIUM EDTA
Squeeze the desired amount onto hands.
Work product in with lukewarm water to work into a luscious foam lather.
Delicately massage the creamy foam onto the face and rinse with lukewarm water.
Gently pat-dry face.
More in All - no sale - MDW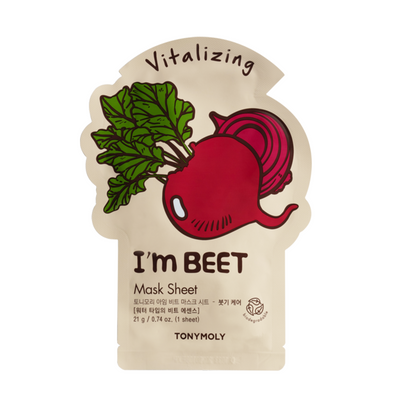 I Am Sheet Mask (Set of 2)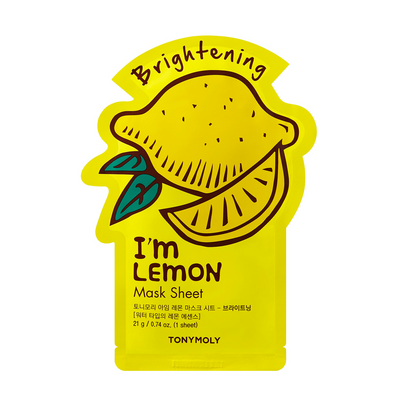 I Am Sheet Mask (Set of 2)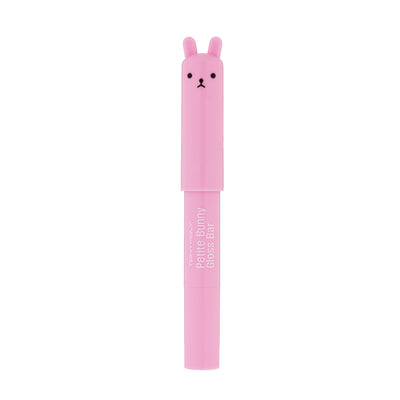 Petit Bunny Gloss Bars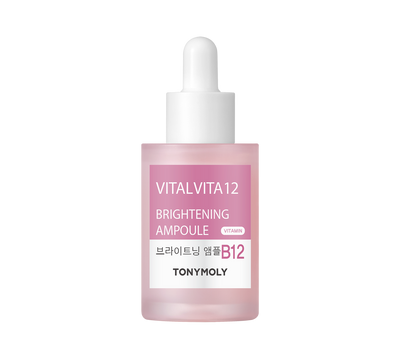 Vital Vita 12 Ampoules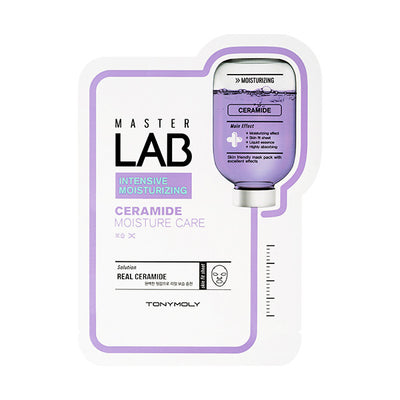 Master Lab Sheet Mask (Set of 2)
Ingredients
WATER, MYRISTIC ACID, GLYCERIN, POTASSIUM HYDROXIDE, PROPYLENE GLYCOL, STEARIC ACID, LAURIC ACID, PEG-75, GLYCERYL STEARATE, PEG-100 STEARATE, POLOXAMER 184, SALICYLIC ACID, FRAGRANCE, PHENOXYETHANOL, GLYCYRRHIZA GLABRA (LICORICE), ROSA CENTIFOLIA FLOWER WATER, SIMMONDSIA CHINENSIS (JOJOBA) SEED OIL, SWERTIA JAPONICA EXTRACT, DISODIUM EDTA