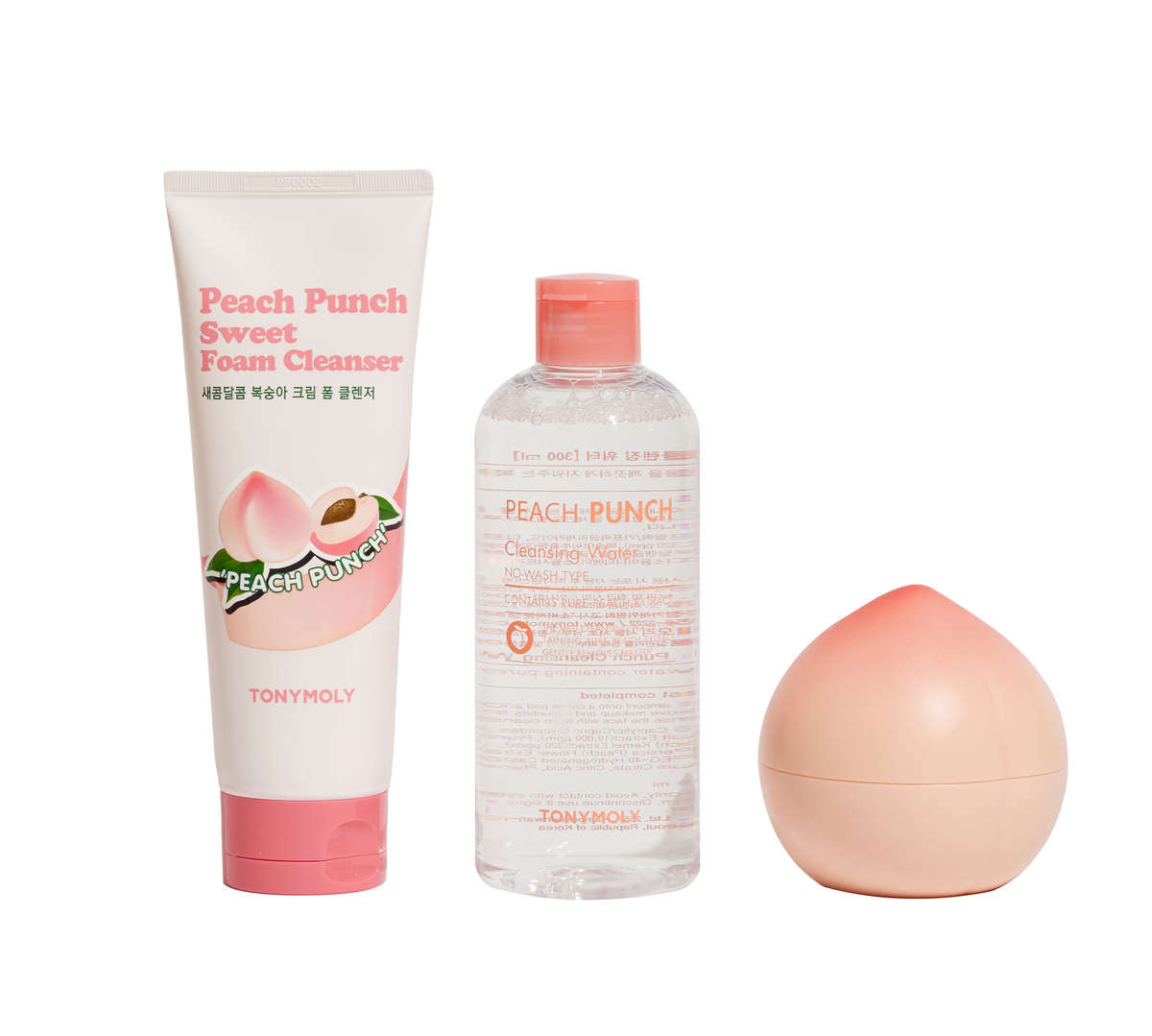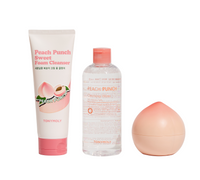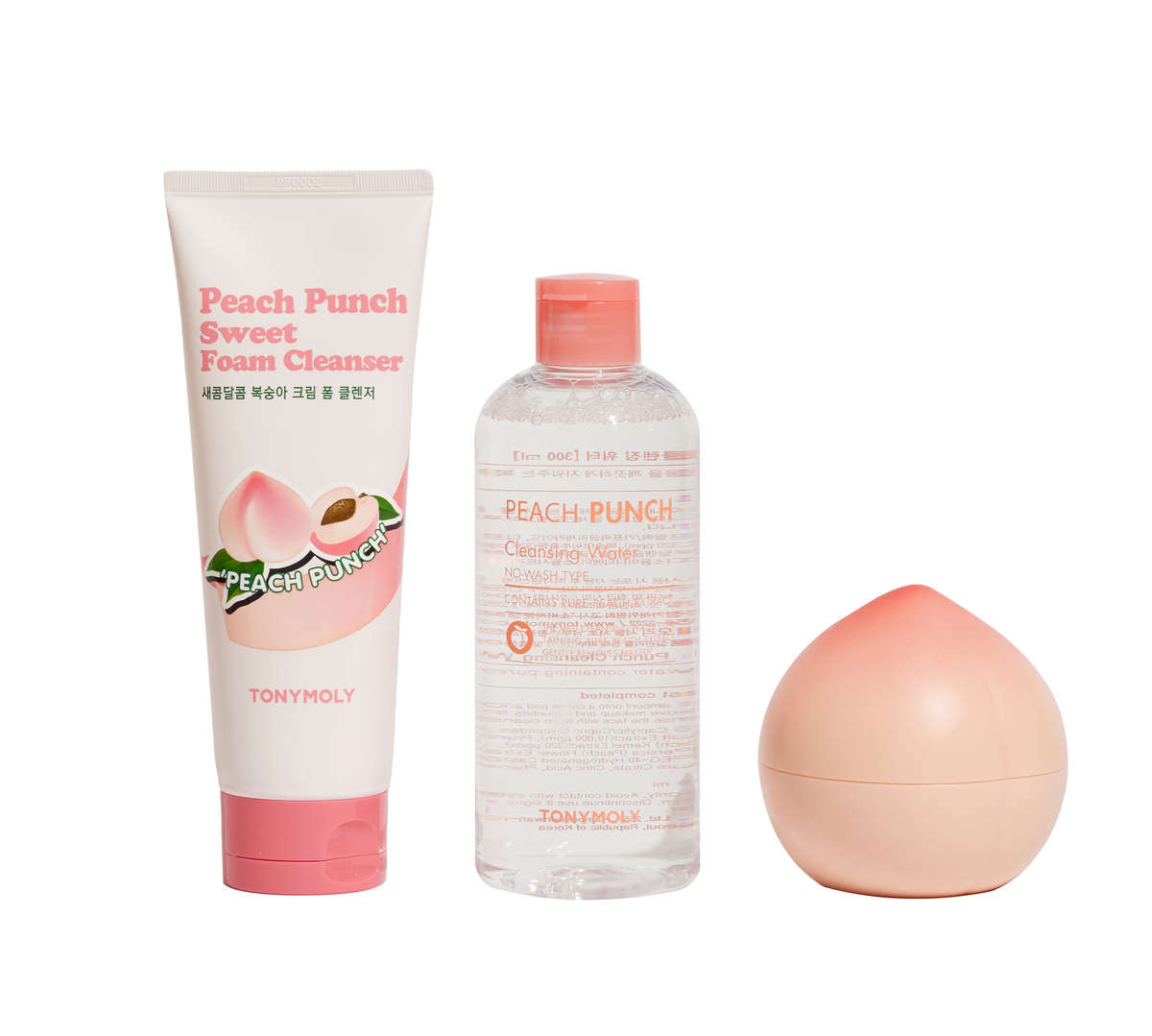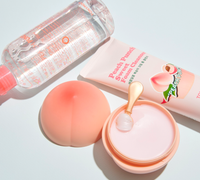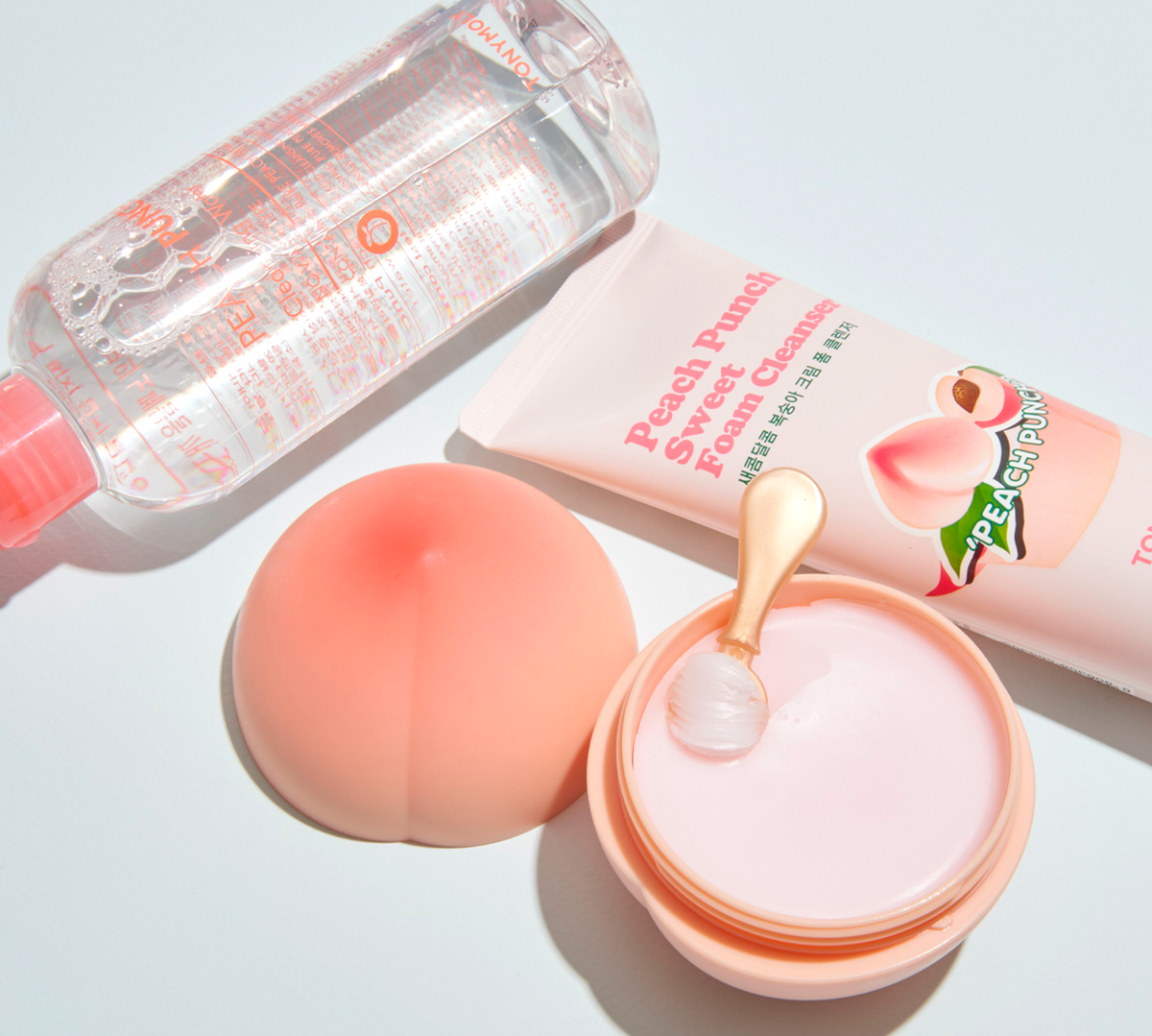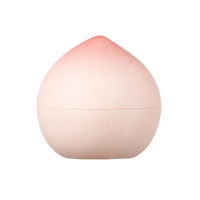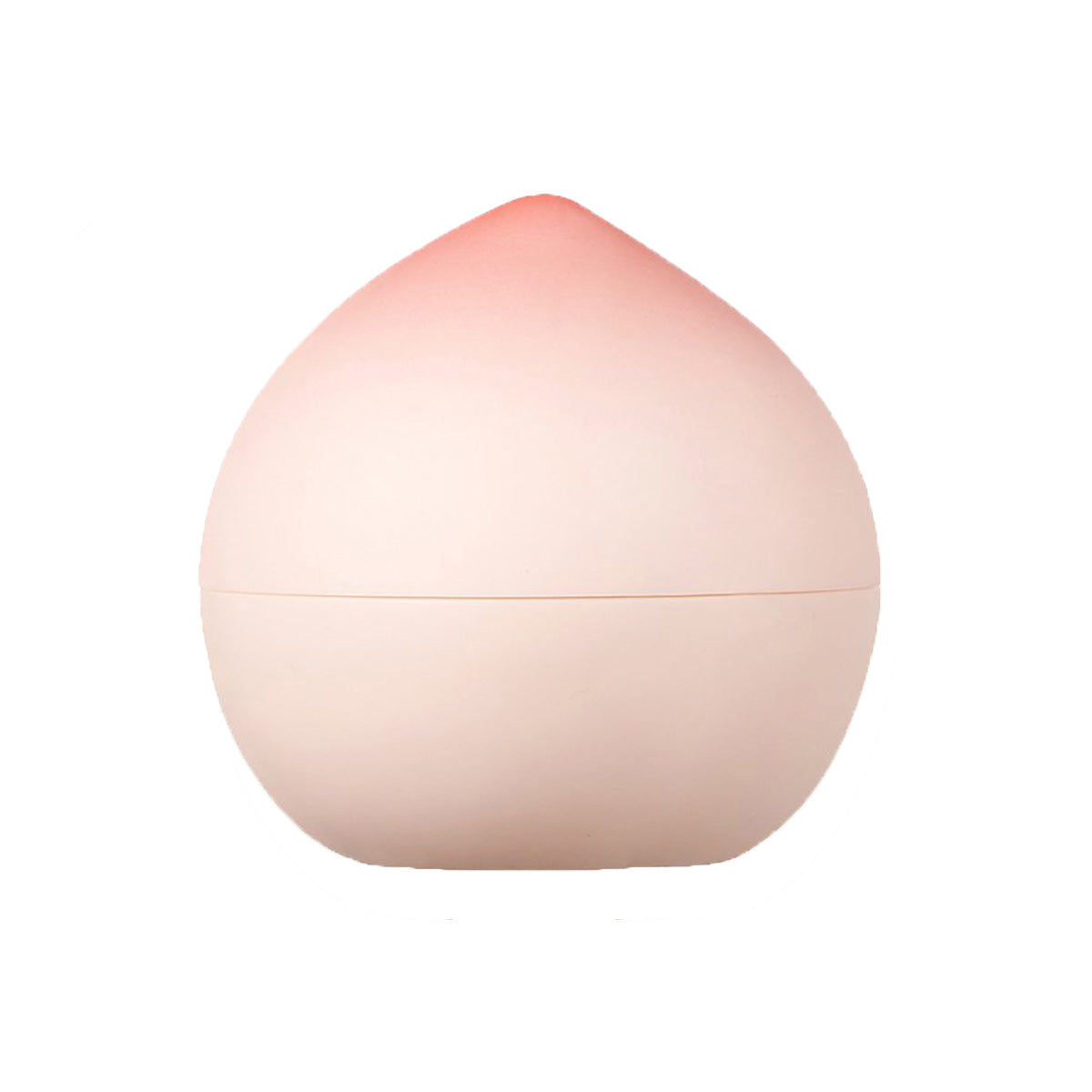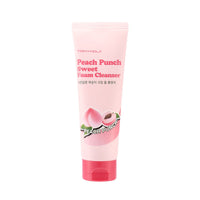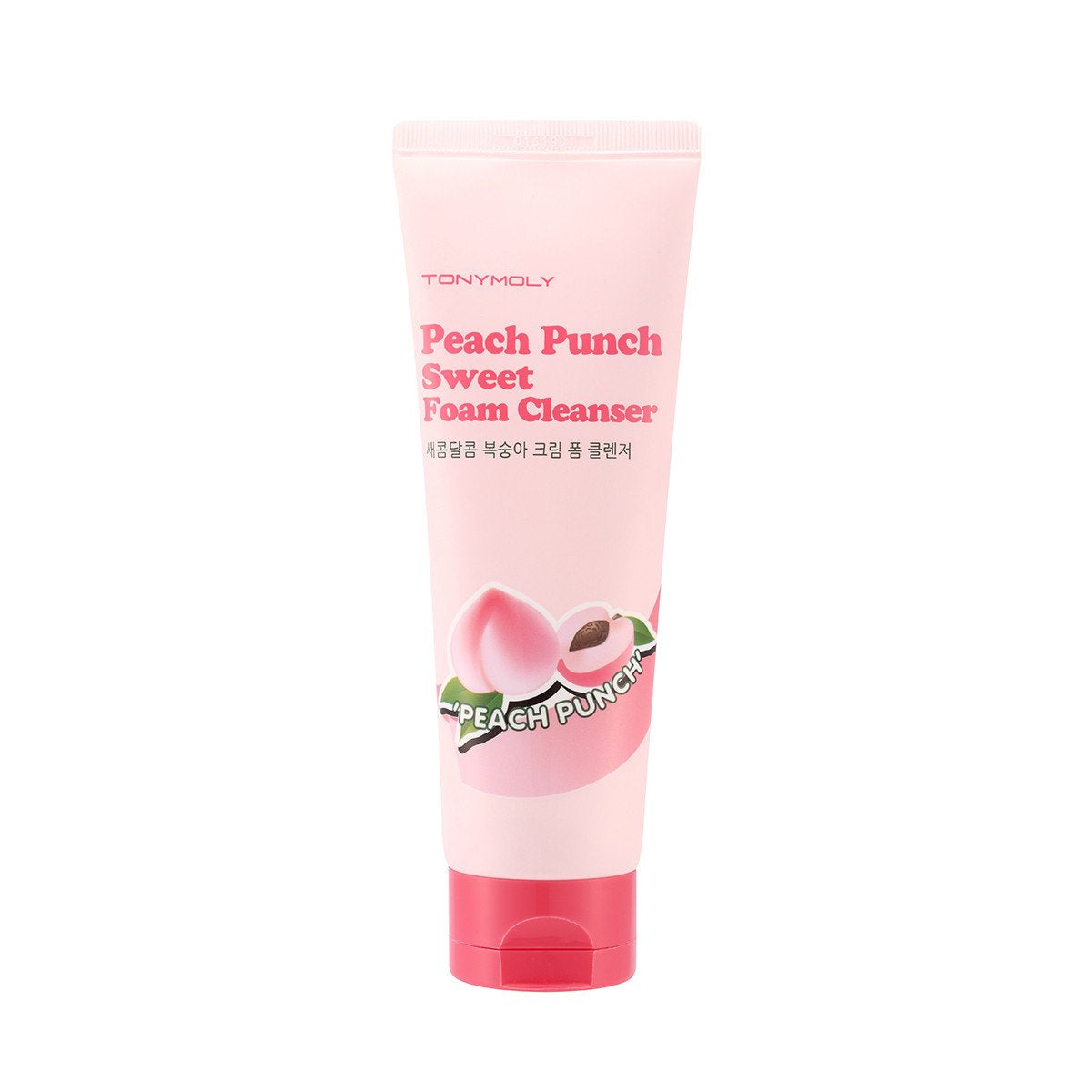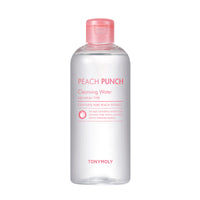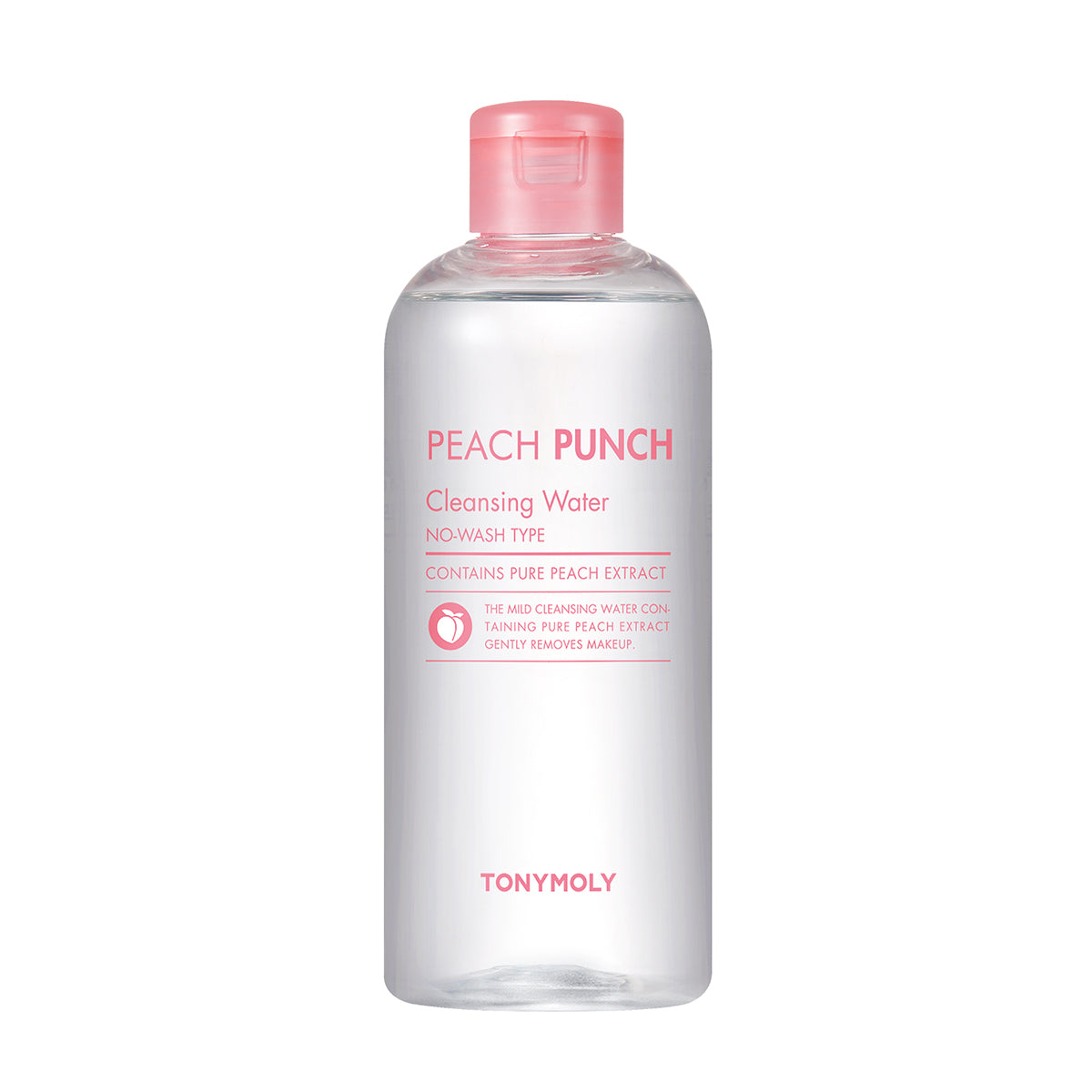 Cleanse your way to peach perfection with our Peach infused cleansing collection!
Key Ingredients
Peach Water and Peach Extract - Vitamin rich and moisturizing properties help condition the skin.
Peach Punch Cleansing Sherbet Balm - Mineral Oil, Cetyl Ethylhexanoate Polyethylene, PEG-20 Glyceryl Triisostearate, PEG-10 Isostearate, Tocopheryl Acetate, Argania, Spinosa Kernel Oil, Macadamia Ternifolia Seed Oil, Vitis Vinifera(Grape) Seed Oil, Camellia Japonica Seed Oil, Simmondsia Chinensis(Jojoba) Seed oil, Prunus Persica(Peach) Fruit Water, Prunus Persica(Peach) Fruit Extract, Water, BHT Fragrance, CI 16255
Peach Punch Sweet Foam Cleanser - Water, Glycerin, Myristic Acid, Lauric Acid, Stearic Acid, Potassium Hydroxide, Cocamidopropyl Betaine, Glyceryl Stearate, Sorbitan Olivate, Prunus Persica (Peach) Fruit Extract, PEG-100 Stearate, Olea Europaea (Olive) Fruit Oil, Betaine, Sodium Chloride, Prunus Persica (Peach) Fruit Water, Imperata Cylindrica Root Extract, PEG-8, Carbomer, Butylene Glycol, Caprylhydroxamic Acid, 1,2-Hexanediol, Caprylyl Glycol, Boswellia Serrata Resin Extract, Fragrance, Disodium EDTA, CI 16255
Peach Punch Cleansing Water - Water, PEG-6 Caprylic/Apric Glycerides, Diproylene Glycol, Betaine, Prunus Persica(peach) Fruit Extract(10,000ppm), Butylene glycol, Glycerin, 1,2-Hexanediol, PEG-40 Hydrogenated Castor Oil, Allantion, disodium EDTA, Sodium Citrate, Citric Acid, Phenoxyethanol, Ethylhexylglycerin, Pafum
For full how-tos, visit individual product listings.
More in All Products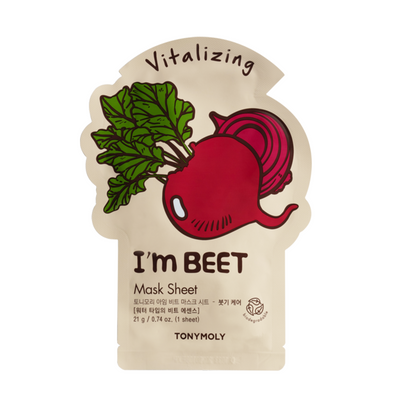 I Am Sheet Mask (Set of 2)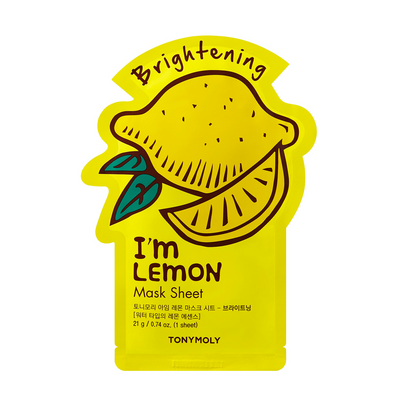 I Am Sheet Mask (Set of 2)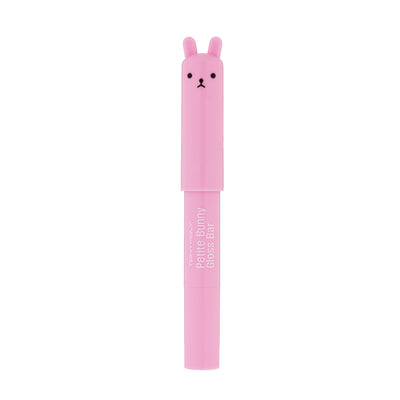 Petit Bunny Gloss Bars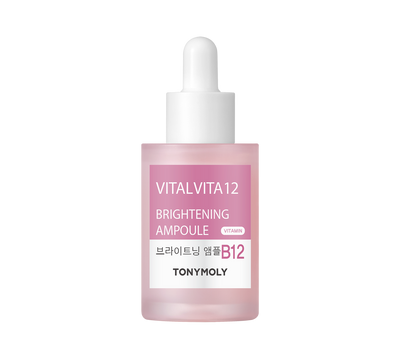 Vital Vita 12 Ampoules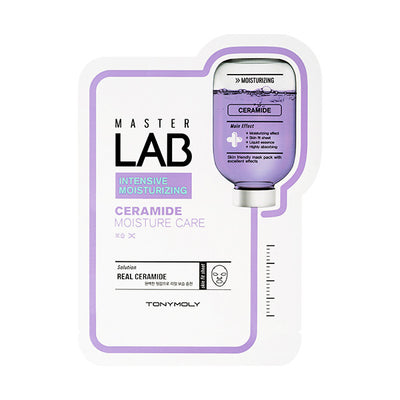 Master Lab Sheet Mask (Set of 2)
Ingredients
Peach Punch Cleansing Sherbet Balm - Mineral Oil, Cetyl Ethylhexanoate Polyethylene, PEG-20 Glyceryl Triisostearate, PEG-10 Isostearate, Tocopheryl Acetate, Argania, Spinosa Kernel Oil, Macadamia Ternifolia Seed Oil, Vitis Vinifera(Grape) Seed Oil, Camellia Japonica Seed Oil, Simmondsia Chinensis(Jojoba) Seed oil, Prunus Persica(Peach) Fruit Water, Prunus Persica(Peach) Fruit Extract, Water, BHT Fragrance, CI 16255
Peach Punch Sweet Foam Cleanser - Water, Glycerin, Myristic Acid, Lauric Acid, Stearic Acid, Potassium Hydroxide, Cocamidopropyl Betaine, Glyceryl Stearate, Sorbitan Olivate, Prunus Persica (Peach) Fruit Extract, PEG-100 Stearate, Olea Europaea (Olive) Fruit Oil, Betaine, Sodium Chloride, Prunus Persica (Peach) Fruit Water, Imperata Cylindrica Root Extract, PEG-8, Carbomer, Butylene Glycol, Caprylhydroxamic Acid, 1,2-Hexanediol, Caprylyl Glycol, Boswellia Serrata Resin Extract, Fragrance, Disodium EDTA, CI 16255
Peach Punch Cleansing Water - Water, PEG-6 Caprylic/Apric Glycerides, Diproylene Glycol, Betaine, Prunus Persica(peach) Fruit Extract(10,000ppm), Butylene glycol, Glycerin, 1,2-Hexanediol, PEG-40 Hydrogenated Castor Oil, Allantion, disodium EDTA, Sodium Citrate, Citric Acid, Phenoxyethanol, Ethylhexylglycerin, Pafum